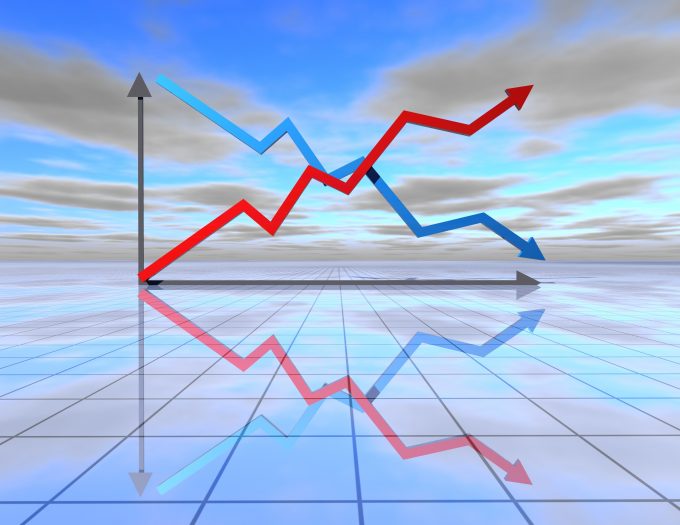 As capacity-buying and freight consolidation becomes less profitable, forwarders are predicting future growth will come from extending value to customers.
Just 44% of respondents in the Freightos Future of Freight survey of logistics companies expect ocean freight to be profitable, rising to 54% for air freight and 59% for trucking.
But more than 70% agreed that value-added services would bring strong profitability.
And the survey reveals that some companies are continuing to take contracts at a loss; 17% said ocean freight was loss-making for them, while 11% said there was no profit in air freight.
Yet cost came in at second place for shippers. Reliability was the most important factor when choosing logistics providers – indicating that shippers would be prepared to pay slightly more for a better service.
However, with rates currently low, 82% of forwarders are seeing contact lengths shorten or unchanged, while 78% are seeing the same or more spot quotes compared with tenders. Clearly, cost does remain key for customers.
Despite gloomy market conditions, freight forwarders are relatively optimistic abut the future. Some 63% see a role for forwarders in extending the value chain, while only 18% see no change coming. Only 2% think they will become just NVOCCs, and just 12% believe the forwarding industry will be negatively impacted by direct shipper-carrier sales.
Freightos, which carried out the survey, is a start-up attempting to change the booking process by giving instant automated access to freight services, including rates and routes. So there is no surprise that the survey focused on technology.
More than 80% of respondents thought tracking was the most important IT capability an LSP could provide, followed by real-time booking management (70%).
Meanwhile, nearly 90% believe Amazon will be a significant disrupter in logistics, while 37% thought Uber would be.
Technology is clearly key to a profitable future for logistics companies. John Manners-Bell, CEO of Transport Intelligence, said: "Parts of the logistics industry are inefficient and ripe for disruption. New technologies and business models are needed to transform global, regional and national trading networks."
Forwarders agree, with nearly 90% choosing technology as the best way to combat yield dilution. Just over 60% believe a new service offering will boost their fortunes, while half thought that growth would work.  One-third thought reducing carrier costs would be an effective way to grow yields.
Of the new hardware technology, which gains a lot of column inches but less practical traction, nearly 70% of forwarders think warehouse robotics will be the biggest game-changer, while just under half suggest 3D printing will be disruptive. One-third believe drones will be a significant new technology in the logistics space.
And, luckily for Freightos, 62% thought that offering online pricing to shippers was an opportunity rather than a threat – 37% thought it was neutral or a threat.