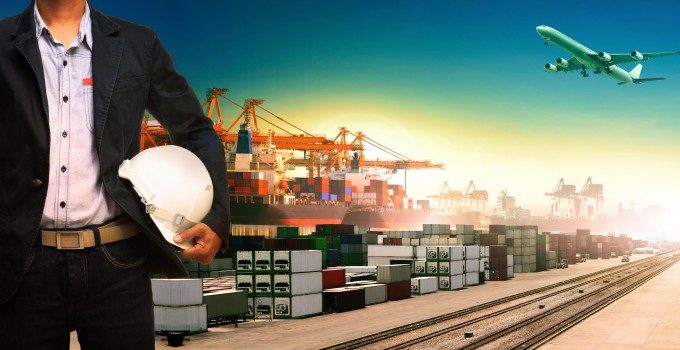 Cargo crime in Europe and Africa showed a dramatic increase last year, according to the latest figures from the Transported Asset Protection Association (Tapa).
According to the organisation's Incident Information Service 2013 annual report, there was a whopping 66% increase in the number of major cargo crimes reported across Europe, the Middle East and Africa, compared with 2012.
A total of 1,145 incidents were recorded – 465 more than in 2012 – with an average loss per crime of €235,000, which is down from the €300,000 average loss in 2012.
The caveat to this is that the year showed considerably better reporting, particularly by Dutch and Belgian police.
However, Thorsten Neumann, chairman of Tapa EMEA, said, "The trend is clear: cargo crime is increasing, supply chains are being targeted by organised criminal gangs and attacks are becoming more sophisticated and violent."
Virtually all types of crime, location and cargo targeted showed double-digit increases, and The Netherlands was the cargo crime hotspot, with 286 incidents, compared with 92 in 2012.
It was followed by Germany, Belgium, the UK and France. Every country in the region saw an increase in crimes, except Spain, where there were 22 incidents, compared with 21 in 2012.
Crimes involving violence grew 48% year-on-year, and were particularly prevalent in France and Italy, where they represented about half of all freight crimes, although Belgium saw the two most high-profile cases of the year: in February, an armed gang stole €37.5m worth of diamonds as they were being transferred from a security van to a waiting aircraft at Brussels Airport; and in May, masked gunmen stole 10,000 smartphones worth €5m from a distribution centre in Charleroi.
"The criminals broke through the gate and, at gunpoint, forced the guard to open the premises where several employees of the company were still working. Two of them were beaten up and injured when they tried to resist the criminals," the report said.
However, it is on and near to Europe's roads that most incidents took place.
Theft from parked trucks, particularly at night when the driver is asleep, remained a common problem and affected every country covered in the report.
"It remains the work of professional, well organised and very flexible groups, driving around in vans and light trucks during the night, checking out unsecured motorway stops for targets, especially soft sided trailers," says the report.
"Sneaking between the parked vehicles, the drivers of which are sleeping in their cabins, they then attack one trailer after the other: first by checking the load through holes they cut into the tarpaulins, and then (if the load is interesting enough) by breaking the seal/lock of the backdoor and unloading goods into their own getaway vehicles."
The report added that it was common for more than 20 trailers to have their canvas cut or door locks broken during the same night.
The so-called "Romanian MO", whereby thieves travelling on another vehicle jump across and break into trucks as they are driving on motorways, was on the rise
In another attack near Milan, thieves forced a truck carrying €3m worth of gold bullion to stop, says the report. "The criminals set one truck ablaze and used another truck to 'box in' two secure vehicles. They then used smoke grenades and assault rifles to intimidate and disorientate the personnel into abandoning the vehicle. They then started unpacking the product.
"The gang apparently knew that the other van was not carrying significant quantities of money or valuables and ignored it. The criminals escaped in three cars and police were slowed by nails the criminals had scattered at three different locations. Miraculously there were no serious injuries," it said.
the number of thefts from facilities like warehouses also increased by 152, as gangs increasingly targeted the premises of smaller shippers and freight operators, which Tapa attributed to the ability of larger companies to invest in more security.
A broad category named as non-electronics – items including car parts and tyres – were the most stolen items, representing 21% of all thefts, while consumer electronics was in second place, with 20%. All major categories saw increased thefts except pharmaceuticals, which declined and now represents just 1% of cargo crime – however, over half of these pharma crimes involved the use of violence and all of them took place in Italy.
Mr Neumann, who is also director of security at Nokia, called for more co-operation with police forces, and with early initiatives already paying dividends.
"TAPA EMEA is receiving strong support from the Dutch and Belgian police, who are sharing their incident data with us to help our members gain a better understanding of the volume and locations of incidents and the tactics being used by criminals. We also have good dialogue and co-operation with Europol and Interpol. This is all essential intelligence when it comes to planning a resilient supply chain.
"We are actively trying to encourage other law enforcement agencies to work with us towards achieving our shared goals and we are also joining forces with other organisations to continually raise the issue of cargo crime at government and regulatory levels.
"The statistics show there is no room for complacency. In 2008, average losses for cargo crimes were just over €58,000. Last year, this figure stood at €235,000.
"Criminals are continually proving they will go to any lengths to steal from supply chains so the need for collaboration between industry, police and other stakeholders has never been greater."