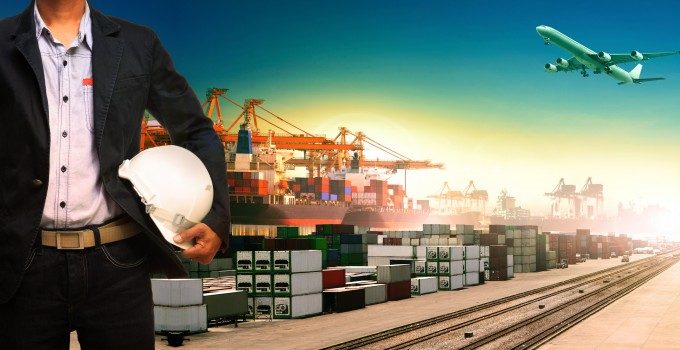 Forwarders in Bangladesh are struggling to get goods to Europe as air cargo carriers cut capacity in response to new security measures and severe delays continue to plague Chittagong port.
European governments, including Germany and the UK, imposed advanced security measures on shipments from Bangladesh at the start of June requiring secondary screening at carrier hubs.
In the eight weeks since, 208 tonnes of daily capacity – more than half – have been cut at Dhaka's Shahjalal International Airport.
Saudia and Qatar Airways have both more than halved capacity between the garment manufacturing capital of the world and Europe, with Etihad and Oman Air ceasing air freight services entirely.
One forwarder told The Loadstar Qatar's reduction in capacity had been worsened by the onset of the blockade by Qatar's Gulf neighbours, including the UAE and Saudi Arabia, also at the start of June.
"Despite strong demand from shippers, carriers have been forced to cancel services as they are finding the new security screening measures incredibly restrictive," said the source.
"At Dhaka, the facilities are just not there to be able to process the volumes in accordance with the new requirements, leaving carriers unable to fill their flights."
For those that do manage to get capacity, the measures have increased transit times by two to three days, with carriers forced to take shipments to their hubs, break down pallets and rescreen them.
Alongside time delays, shippers and forwarders are also facing the prospect of increased costs, with the airlines now imposing additional charges on Europe-bound shipments.
IAG announced a $0.10 per kg security charge, while Emirates – which cut scheduled freighter flights – is offering ad-hoc freighters at $2.99 per kg; and rates are again expected to rise with the EID peak.
"It's just not efficient for the airlines to cater to this business, especially when there has been an increase in demand for space out of Bangladesh to other destinations," said the source.
"The US is purchasing more of its produce from Bangladesh and requires air freight to ship it – and with the US not requiring additional screening, it is better for the carriers to send their business this way."
As a result, some forwarders are utilising sea-air services, with the source noting this was becoming more "prevalent" each day, despite transit via Sri Lanka and Dubai taking upwards of 11 days.
This approach, however, also brings problems because of major seasonal delays at Chittagong port, which have been worsened by a variety of factors, some expected some not.
There was severe flooding all last month, leading to congestion on major roads, while at the end of June, The Dhaka Tribune reported, two gantry cranes had been damaged in an accident.
Chief executive of SAT Albatros Robin Knopf told The Loadstar regular ocean freight shipments were experiencing substantial delays beyond what would be normally expected.
"Some of the vessels are waiting for up to 10 days to berth," said Mr Knopf. "We expect congestion to continue through 2017, and peak before Eid holidays during the first week of September."
The situation highlights one of the main issues in the Bangladeshi supply chain, according to one source, who said multinationals go there for the cheap production but "fail to consider the logistics".
"These companies outsourcing to Bangladesh are blinded by the cheap costs and are failing to recognise the constant congestion the country's supply chain is suffering," said the source. "Year after year more and more companies are moving out there, but there has been a massive failure to increase and improve infrastructure to accommodate this rise in production."
The source pointed to the draught at Chittagong as a main infrastructural weak point, as it is not deep enough to handle larger vessels, forcing shippers and forwarders to use more ships.
Solutions have been mooted, with one report suggesting a floating terminal at the port to make the Pangaon Inland Container Terminal on the bank of the River Buriganga operational.
Mr Knopf said he looked forward to seeing "action" from the local port authority to improve the immediate situation.
"We also hope there will be planning and investment for more long-term solutions, such as building the floating terminal that has been discussed," he concluded.