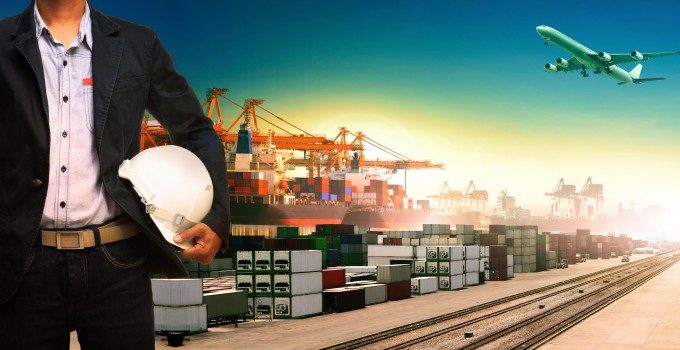 An increasingly desperate air cargo industry, faced with the possible failure of freighter operators, has called on the forwarding industry to help it stem the losses, and leave the industry intact in case of an upturn in volumes.
"Desperate times call for desperate measures," one freighter operator told The Loadstar. "The whole industry should ground its freighter fleet for a month. It would save us money and we could find out whether forwarders need freighters."
Several other freighter operators said they would consider grounding their fleets, but were concerned that others would take advantage and gouge the market.
Freighter operators, with smaller networks than combination carriers and facing high fuel and operating costs combined with low volumes and yields, are struggling to keep their heads above water in the current environment. As a result, the sector has called for forwarders to pay higher rates to keep the industry's freighter fleet operational.
But forwarders responded stating their own challenges.
"Even if I would like to pay a bit more for the freighter, I am probably competing against somebody whose quote is based on a bellyload carrier offering airfreight as a spin-off of their passenger activities, and so significantly cheaper than what I am asking the customer for, and what I am willing to pay to the all-cargo carrier," Nikolas Dombrowski, product director airfreight for Geodis Wilson told The Loadstar.
"In my opinion it is more a matter of the specific market requirements than the willingness of the freight forwarders to accept higher rates."
Geodis Wilson's core carrier principles are to work with airlines which demonstrate their belief in cargo by operating a freighter fleet.
"We don't want to end up having to charter a freighter for every shipment not fitting in passenger bellies. But if we are facing competition from those quoting on bellyhold carriers, what should we do? Relinquish the customer's business because we are only working with all-cargo carriers and that has a certain price? I fully understand the all-cargo carriers' problem, but against the background of the current market situation with low demand and high supply, I don't have a solution for that."
He added that the requirement for freighters also tended to be regional. "In places like Hong Kong the current freight forwarders' business model depends pretty much on freighters, because building main deck pallets provides the best volume-absorbing potential, while in countries where the majority of the exported goods are less volumetric, the real need for freighters is reduced to anything higher than 160 cms, or to over-length, or hazardous and so on."
While freighter operations struggle to find the revenues available to belly carriers, increasingly desperate operators are often cheaper than their passenger rivals, adding pressure to the market.
"We have only ourselves to blame," said one freighter carrier. "But when other carriers are offering significantly lower rates, which they can't profit from, what can we do?" asked one head of charter operations.
Another all-cargo carrier added: "We have to pay for the cost of the assets, so not getting any business by keeping rates up is not really an option."
Sean Smith, director southern region for Kerry Logistics, said forwarders still need to have freighters in the market. But would he pay more? "There is not a yes or no answer – at different times we would if it had commercial value to us as a business and a value to our customer."
"Currently passenger airlines offer a good service, but volumes on airfreight are low, so there is enough capacity for this to work. If the economy picked up, capacity would reduce and then it may not be as good."
There is some faint hope among the industry for a better end to what has been a dismal year. Apple's iPhone 5 has sold out, indicating that the market may tighten – although few carriers outside of the integrators have seen much of the high-tech business. And the possibility of a US east and Gulf coasts port strike could see greater demand for air freight. In the meantime, however, it is a question of survival for many.