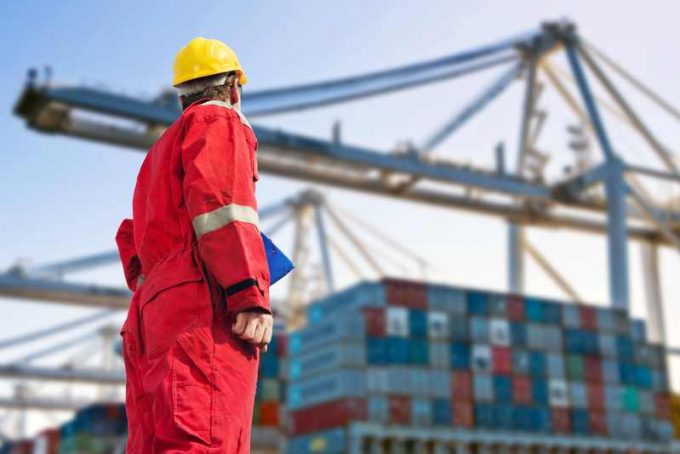 Sea freight forwarders are in a strong position to survive industry disruption from digitisation, but they must make better use of supply chain data or risk losing out to shipping lines and IT-driven logistics startups.
In a defiant speech at the FIATA World Congress in Kuala Lumpur today, FIATA sea working group chairman Jens Roemer laid out a positive vision for the sector's future.
"Many times the demise of traditional forwarders has been predicted, only to have been proved wrong.
"But we will have to evolve and turn challenges into opportunities. Our industry has been flexible and adaptable to changes in the past, but the upcoming changes I expect to be much more dramatic," he told delegates.
Consolidation among shipping lines, he said, which has seen eight top-20 carriers disappear within two years, has led to large and powerful companies which will "invest and try to make the middle-man redundant".
"Shipping lines have fared badly in the past, but that does not mean that the future environment and digitalisation will see them fail again – the environment could be to their advantage.
"The big boys in the trade are powerful and have substantial resources; they're often supported with state aid. They're lining up with IBM, Microsoft, Alibaba and others.
"They're investing in blockchain technology and cloud computing, but they're also investing in the vertical integration to control the supply chain by buying into terminals, forwarders, and customs brokers; and in the process, challenging the traditional sea freight forwarder," he added.
However, it is the freight forwarders that are the true supply chain integrators, according to Mr Roemer.
"Often forwarders are not acting as agents but as principals. By using their own bills of lading they often act as carrier. In the process they develop networks of owned offices and agents to become the real integrator of supply chain logistics that some shipping lines desire to become.
"In fact, the shipping lines are the sub-contractors of the port-to-port part of the multimodal integrated services we offer."
IT-driven logistics start-ups and freight platforms provided an additional challenge, he said.
Start-ups are entering the market with "almost unlimited access to funds", but the capabilities they claim often fall short, in reality.
"Self-proclaimed technology-driven forwarders use online applications and software to manage their activities and promise fast performance to customers. However, if you go onto some of the web pages, one realises quickly that often they come up short of the promised services and functions.
"Quotations are often only available for very limited tradelanes and commodities – there's a lot of hot air," claimed Mr Roemer.
He argued that automation and artificial intelligence could not completely replace human involvement.
"Supply chains are highly complex and multi-layered. There's no algorithm that can understand and counter all the challenges freight forwarders face on a daily basis."
Furthermore, he said, forwarders had the opportunity to use supply chain data they already have to effectively beat start-ups at their own game.
"Many forwarders sit on huge amounts of data, due to the fact that they have an international network, act as carrier and traditionally offer multimodal services that include pick-up to destination.
"We are the integrators of container logistics in the supply chain, we have everything the shipping lines or start-ups want to achieve. All we need to do is identify the data we have – data we are virtually sitting on – make it available and analyse it. This will provide the supply chain visibility everyone talks about."
As a potential solution, Mr Roemer proposed a central database to be managed by a neutral party, such as FIATA.
"Without such a database, the industry risks losing out to powerful shipping lines, start-ups and multinational freight forwarders with all dedicated networks. FIATA and its national members are ideally positioned to operate such a central database," he argued.