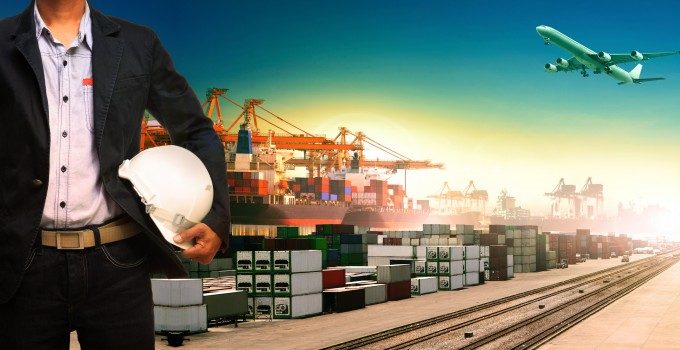 Freight forwarders are falling victim to fraudulent Chinese freight operators demanding ransoms totalling thousands of dollars to release Bills of Lading.
In the UK over the past year, ransoms totalling US$33,500 have been reported.
The British International Freight Association (Bifa) warned operators this month [October] to be wary of emails from unknown Chinese forwarders, looking for UK partners and offering cheap ocean rates.
Once a signed and stamped agency agreement is in place between both parties and business starts, all appears to be normal. This is until the cargo arrives at the UK port and no-one has received the original Bill of Lading.
When contacted the Chinese forwarder then demands a large ransom for the release of the original Bills of Lading.
Companies which refuse to pay find themselves on an expensive rollercoaster ride of meetings with customers, lawyers, insurers and shipping lines in order to obtain the original Bills of Lading to release the cargo.
By spreading shipments around a number of shipping lines, fraudulent forwarders make this recovery process even more onerous.
Determining whether that mail shot is from a legitimate forwarder in China or part of a scam in the first place can be difficult, however just asking for a signature on an agency agreement with an overseas partner is not good enough, said Bifa.
Dan Harris, a lawyer at Harris & Moure and co-author of the China Law Blog, which focuses on assisting foreign companies doing business in China, writes in one of his blogs on how to avoid Chinese business scams: "There is probably no document that has not been faked thousands of times in China. I have seen fake Bills of Lading, fake bank statements, fake contracts, fake purchase orders, fake company registrations, fake IP registrations, even fake lawyers."
If you are going to rely on paper, he said, at least do more than just rely on the document itself. At the very least businesses should check with the company or the governmental body that purportedly issued the document.
"Put all of the documents you receive under a microscope. Even the most experienced scammers nearly always make some mistake in their fake documents.
"Try to get the company's official corporate records from the official Chinese government sources. Though doing this is neither inexpensive nor easy… it can be incredibly enlightening in that it usually goes far beyond the information provided by the basic company search firms."
It is hard to measure the scale of the Bills of Lading scam at present. Only two incidents have been reported in the UK to-date, although The Loadstar understands that forwarders in Australia have also posted warnings about this type of fraud.
The reasons for this could be that either these types of incidents are in their infancy or are underreported.
Michael Yarwood, claims executive for specialist freight insurer TT Club, said the techniques used in the scam are in line with fraudulent activity experienced throughout Europe, where entities pose as legitimate freight forwarders and hauliers with the sole purpose of cargo theft.
He said that the use of cargo clearing websites (or freight exchanges) to carry out theft is increasing.
Fraudulent forwarders pose as legitimate companies with spare capacity. They arrive on-time to collect loads and then disappear.
Another frequently seen scam involves organised gangs creating their own websites and advertising themselves as freight forwarders. These sites are characterised by very basic information, freemail accounts, and mobile phone or Skype contacts only, Mr Yarwood warned.
A third type of fraud commonly seen is where criminal organisations buy failing operators and continue to trade under their name in a state of virtual insolvency. They are able to identify and accept cargo which is subsequently stolen in transit. This type of scam is hard to identify, however checking with Companies House to determine whether there have been any recent changes in a company will help operators avoid being caught out by this type of fraud, Mr Yarwood suggested.
Companies need to perform due diligence in selecting carriers, he argued: "Request original documents rather than electronic copies which are much easier to doctor."
He admits this is difficult with time-sensitive cargo and it is with these types of shipments that forwarders take risks they normally wouldn't take.
However, Mr Yarwood maintained that it is commercially less damaging to suggest a customer delays collection than to take a risk with an unknown operator.