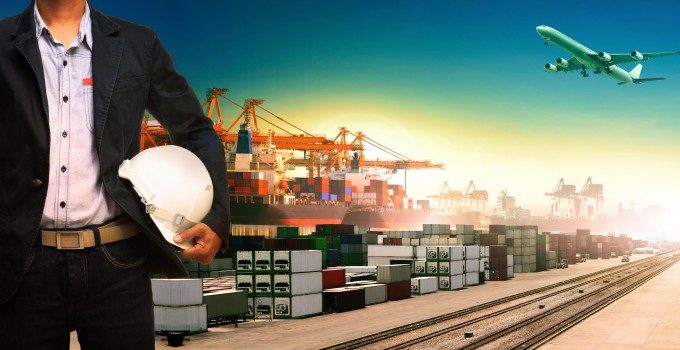 Freight forwarders have been given a stark warning of the need to provide value-added services and embrace innovation in order to keep up with fast-changing global economic and logistics landscapes.
Speaking today at the FIATA World Congress in Taipei, keynote speakers highlighted challenges for air freight transport, the rapid growth of e-commerce and fierce competition from logistics start-ups as important trends all freight forwarders need to consider.
"To be a successful freight forwarder you must offer value-added services. That's how the biggest 3PLs like Kuehne+Nagel, Panalpina and Expeditors maintain consistent revenues," said Bronson Hsieh, (pictured above) second vice group chairman of Evergreen. "It doesn't matter what volume fluctuations occur within air or sea freight, the revenue they earn is always very stable."
Taiwanese conglomerate Evergreen Group controls the world's fourth-biggest shipping line, as well as Eva Air which, as a passenger airline, also carries significant cargo volumes.
Mr Hsieh was keen to highlight the huge impact of e-commerce on the logistics sector. Research by Accenture and AliResearch shows the global population of cross-border online shoppers will grow to 943 million by 2020. While the global B2C cross-border e-commerce market will grow from $230 billion last year to $1 trillion by 2020 – an annual growth rate of 27.4%.
He stressed that forwarders needed to focus on their IT capabilities and connectivity to keep up, and form potential partnerships, with new e-commerce platforms.
"If logistics companies want to stay at the forefront of this new industry scenario and participate in the e-commerce boom, they need to embrace the dynamics of these developments and provide effective solutions."
Meanwhile, the proliferation of logistics start-ups, especially in last-mile delivery, is both a new challenge and opportunity for traditional freight forwarders, delegates heard.  For example, Edward Lin, chief executive of Taiwanese 3PL Dimerco Express Group, said freight forwarders needed to work with companies like Uber, Go Go Van and Lalamove – which were looking to establish or expand their presence in cargo delivery.
"Keeping up with technology – IT platforms, the internet and the 'cloud' – is a must if you want to go global" said Mr Lin. "Innovation is a must. The internet is a good opportunity for logistics companies to be competitive in a global market. Big Data is also a hot topic nowadays," said Mr Lin.
On air freight capacity, both speakers noted that the focus for airlines was now on passenger routes and that increasing freighter capacity was not a priority for many carriers.
Evergreen's Mr Hsieh said air cargo capacity would increase by 4.1% over the next three years, most coming from new-design passenger jets with bigger belly holds. And in terms of dedicated air freighter capacity, newbuilds would only just be enough to replace lost capacity from aircraft reaching retirement.
"So the airlines don't like to order too many new freighters because of the increase in belly capacity they can utilise from passenger jets. This offers them additional cargo revenue and many operators prefer the aircraft models with high belly capacity."
Mr Lin said it was an issue forwarders should take up with the carriers. "Airlines think of air cargo as additional revenue, not as their main product, so that's why capacity cannot increase as we would like.
"We really need to lobby and persuade the airlines on this issue to make some changes. I think Boeing and Airbus would like to hear that as well."