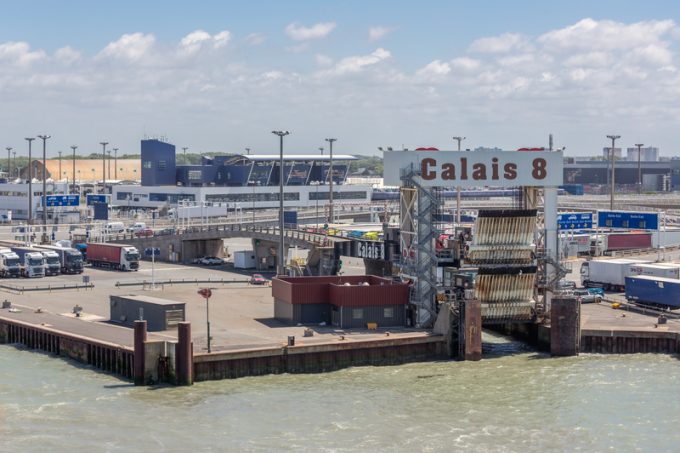 Post no-deal Brexit, forwarders will likely face greater pressure from shippers to transport goods by ro-ro ferries, using HMRC's simplified customs procedures.
Announced on Tuesday, the Transitional Simplified Procedures (TSPs) match trader numbers against trailers and postpones payment of import duties that would otherwise be required – but only for ro-ro traffic.
Head of multimodal policy at the FTA Alex Veitch told The Loadstar TSP was a "dramatic simplification", but said that it needed to be expanded.
"The problem here is the TSPs only apply to shippers – we have confirmed this through HMRC – and shippers often have no control over how goods are transported," he said.
"Forwarders may transport by air, container or unaccompanied trailer, meaning the shipper will have signed up for a TSP and then be required to go through full customs checks.
"There is the potential for shippers to be pushing for goods to go by ro-ro when other options are more suitable, which could create more delays."
The British International Freight Association's (BIFA) director general, Robert Keen, also expressed concerns. In particular, he pointed to how TSP appeared "skewed" in favour of new applicants, at the expense of forwarders and customs agents.
"It appears TSP allows traders without any customs expertise to bypass strict authorisation requirements, which otherwise apply to forwarders and customs agents," he said. "If this is true, it will be highly unpopular among forwarders and customs agents, as they appear to be excluded and no-one seems willing to say why."
The Loadstar did not receive an immediate reply from HMRC on why this was the case, nor on FTA concerns that it was only applicable to ro-ro traffic.
However, Mr Veitch said: "The way I see it, if it covered the forwarder, you'd just be pushing it down the supply chain, which wouldn't make that much difference. What would be important for them though is to know that, no matter what mode of transport they use, the TSPs will be applicable."
The Loadstar understands legislative change would be required for transport modes to be added to the TSP, however, this has yet to be confirmed by HMRC.
In the event of a no-deal Brexit, TSPs would be in place for one year, and Mr Keen questioned the preparedness of the government for such a scenario.
"The TSP appears to confirm that if the UK leaves without a deal, it will revert to trading with the EU on a third-country basis, acceding to the CTC Convention," he said. "If this is a true picture, we question whether the preparations are far enough advanced and whether the systems that will be needed are fully tested.
"The unanswered question is will these procedures work when systems are largely untried? Communication links between involved parties are not established, many will be unaware of their responsibilities, and the forwarders at the heart of trade appear to be excluded.
"TSP should be for all involved in visible international trade movements, including freight forwarders."