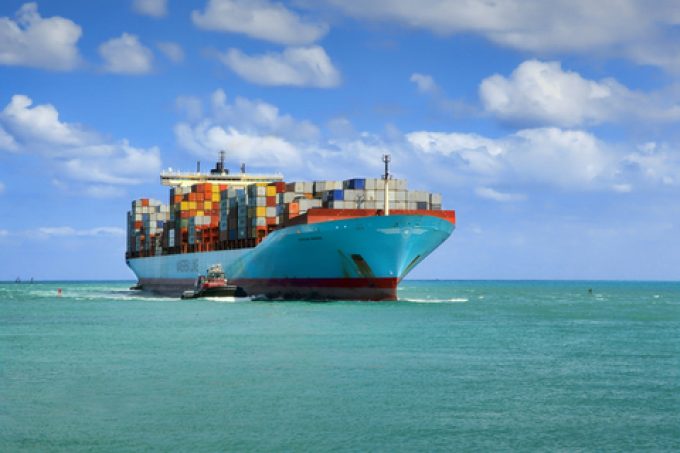 Flexport claims it has won business during the tariff war and Covid-19 crisis by making better use of data than larger rivals.
"We like to say there's opportunity in chaos," said Sanne Manders, the forwarder's chief operating officer, "because when there's chaos your competitors are paralysed.
"They are larger, bureaucratic organisations, not typically built on modern technology, and they don't have all the data at their fingertips. So they have to start redesigning their business, and it just takes much longer.
"For us, it is like flipping a switch and we're in the new normal."
As an example, Mr Manders highlighted the tit-for-tat tariffs between the US and China.
"When it went from a Tweet to a tariff, as policy is implemented these days, we were able to engage with our clients within hours," he said at the Alcott Global Virtual Supply Chain Summit yesterday. "We let them understand what the consequences were for their portfolio of products.
"But we heard from our clients that it took our competition days [to do the same], or they never reached out because it's just too much data structuring, too much work to get it right, and that has translated to a lot of customer acquisition for us."
Furthermore, during the Covid-19 crisis and subsequent capacity crunch out of China, Mr Manders claimed Flexport's use of data and ability to provide more reliable bookings brought rewards when space was tight.
"On the ocean side, we've always spent a lot of time on allocation management, and predicting and booking reliably with the carrier," he explained. "It's pretty common to book 130% and you cancel 30%, so it's very hard for carriers to manage in that world.
"When there's a lot of overcapacity, it's not an issue. But when there's peak season, or an artificial peak as we're seeing right now, suddenly allocation management becomes extremely important."
Indeed, the large swathes of blank sailings this year has made rollovers rampant, with shippers claiming they've been "forced" into paying no-roll premiums to secure scheduled space.
The situation has again brought the container shipping reliability debate to the fore, with Drewry claiming this week shipping lines are prioritising high-paying spot cargo, while providing less flexibility in capacity availability.
"In our opinion, carriers are currently more focused on cost/capacity reductions, on raising state-backed loans and on self-preservation than on providing a reliable service," Drewry said.