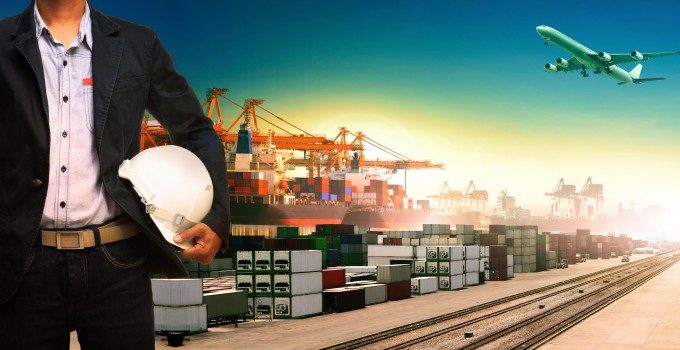 Supply chain strategies need to be reconfigured if shippers are going to be able to survive in the harsh environment of today's global economy.
That was one of the major messages coming out of yesterday's executive seminar presented to an audience of senior supply chain executives by LCP Consulting in London.
Martin Christopher, Emeritus Professor of Marketing & Logistics at Cranfield School of Management and non-executive director at LCP, told delegates that flexibility is likely to win out over cost – a seemingly counter-intuitive proposition while the world battles with recession.
Professor Christopher described how he had developed a volatility index stretching back three decades, which factored in changes in commodity prices, crude oil prices, variations in the Baltic Dry Index and currency exchange variations, among other factors, and said that the period since 2008 had been the most volatile by some margin.
He said this fundamentally altered the dynamic under which supply chains operate.
"A lot of supply chain thinking was designed for a different age. Thirty years ago it was a relatively stable world and supply chains supported the flow of goods from the factory outwards. They were there to optimise operations.
"The focus may now need to switch from minimising costs to maximising responsiveness, and I'm afraid that this is a difficult concept to sell in today's boardrooms.
"Nonetheless, the ability to reconfigure supply chains has become critical, and a lot of the decisions taken over the last 30 years have hampered that need for flexibility," he said.
According to Professor Christopher, the traditional driver behind supply chain strategy was to have a degree of "dynamic flexibility" built into systems which gave shippers and their freight service providers an ability to respond to demand changes in volume and mix of goods.
However, the focus on flexibility needs to change to "structural flexibility", which he described as the ability to change to shifts in the "centre of gravity".
"The emergence of new markets, material shortages and fluctuating transportation prices all represent changes in the centre of gravity in the supply chains," he explained.
He said that introducing structural flexibility to supply chains could involve moving to a local-to-local sourcing model and away from the current emphasis on global sourcing and centralised manufacturing – which already appears to be manifesting itself in near-shoring initiatives.
He also argued that companies should focus on economies of scope rather than economies of scale (for a brilliant exposition on the differences between the two check this), and look to create "bandwidth" through sharing assets and even inventory with both partners, and possibly even competitors.
Finally, he said that logistics could well borrow an idea from financial planning – the concept that the best strategic decision is that which keeps the most options open, which is well used in insurance.
"In the past, the best supply chain decisions represented the lowest cost to shippers, but the best decisions might be those that keep the most amount of options open, even if they are not the lowest cost."
There is mounting evidence that investing in supply chain capability can have a positive effect on companies' success rates, according to LCP Consulting chairman Alan Braithwaite, who commissioned a research project into the relationship between supply chain investment and overall company performance.
The paper is in the final stages of preparation, but Professor Braithwaite said that companies that encountered a "burning platform" – a natural or engineered crisis which forces change – had reconfigured their supply chains in response which always then led to huge success.
The study looks at the recent history of 11 key companies – Apple, Coca Cola, Dell, Pret a Manger, John Lewis, Ikea, McDonalds, Tesco, Samsung, Unilever and Walmart – and seeks to establish the relationship between supply chain redesign and corporate performance.