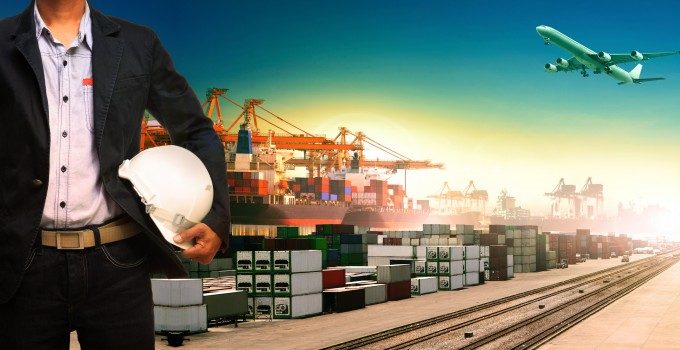 FedEx Express has added a Boeing 767 freighter to its European operations, again underlining the popularity of the aircraft type for express shipments.  
The express operator announced the aircraft would operate on its Dublin-London-Paris route, running five times a week. 
In a statement it noted: "The new aircraft brings superior capacity and environmental performance compared with the aircraft it replaces, including noise reduction."   
"It can carry up to 91,000 pounds of cargo, which represents an increase in capacity of approximately 16% compared with the aircraft it replaces.    
"The new freighter is also 9% more fuel efficient than its predecessor, which,  combined with the higher capacity, reduces emissions by 21% per pound."   
A spokesperson told The Loadstar the 767 would replace its A300 operations, with the decision built around the 767's "superior" capacity and environmental benefits.   
Furthermore, the spokesperson confirmed, the new aircraft would be both owned and operated by FedEx.   
Managing director of Ireland operations Eser Sezek said: "We're very excited about the introduction of the new Boeing 767F on the Dublin-London-Paris route.   
"Modernising our fleet with cleaner, quieter and more efficient aircraft is a top priority for FedEx Express and this new freighter represents another exciting milestone in this process.  
"The increased capacity of the Boeing 767F will also offer Irish customers who export greater opportunity to ship their goods to both the UK and mainland Europe." 
At its earnings call last month, FedEx pointed to a poor outlook for the European economy, "due to a number of sector and country specific factors such as disruption in the automated factoring sector, social tensions, policy uncertainty, as well as uncertainty related to Brexit", Brie Carere, chief marketing officer, said.
However, the company is still working on the integration of TNT, added Raj Subramaniam, chief operating officer.
"We have recently completed, on schedule, the rollout of our capabilities to inject legacy FedEx Express intra-European shipments into the TNT European road network. We expect to be substantially complete with the operational integration by the end of fiscal year 2020. This will allow interoperability between the TNT and legacy Express networks and, in turn, result in faster service for customers at a lower cost,' he said.
Boeing's 767 freighter has proved particularly popular among the e-commerce community, with Amazon's air freight suppliers desperately trying to add to their fleets on behalf of the e-tailer. FedEx currently operates 74. 
Last year, FedEx committed to purchasing 12 more, before upping that number in February, with pending orders for 57 767s scheduled for delivery through to 2025.  
"At our Dublin hub, we're absolutely committed to providing exceptional service to customers while minimising the impact of operations on the local area," added Mr Sezek.  "This new aircraft, in addition to the B777 aircraft we already operate, will provide excellent service reliability."