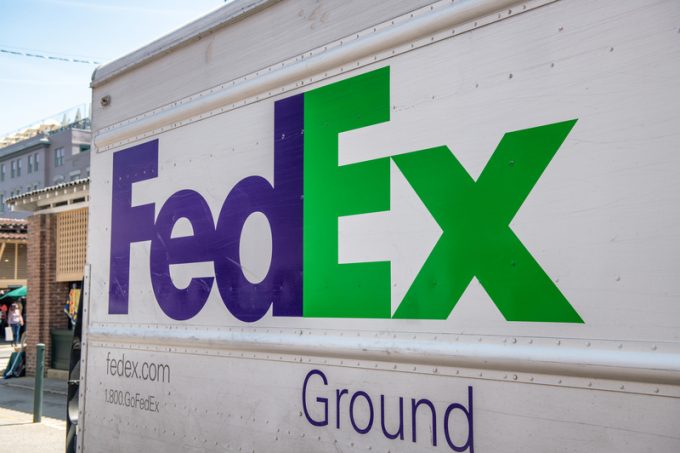 FedEx plans to extend the Christmas shopping season throughout the year. After the 2019 Christmas rush the integrator will not shift down a gear on residential deliveries in the US seven-days-per-week to a Monday-through-Saturday pattern as it normally does.
Instead, it will operate a seven-day delivery service on a year-round basis, using its FedEx Ground arm.
FedEx stated that Sunday deliveries will be available for "the majority of the US population", initially rolled out in metropolitan and suburban centres.
According to Raj Subramaniam, president and COO of FedEx, the move is a response to market demand: "Expanding our operations to include Sunday residential deliveries further increases our ability to meet the demands of e-commerce shippers and on-line shoppers," he commented.
He added that the average daily volume of small parcels in the US is forecast to double by 2026.
Dean Maciuba, director consulting services at Logistics Trends & Insights and a former FedEx executive, regards the decision as a natural extension of servicing e-commerce customers, adding that the integrator is not breaking into uncharted terrain – the US Postal Service (USPS) has been doing Sunday deliveries for Amazon and a number of select e-commerce companies for some time, he pointed out.
The FedEx announcement is more about the message than the content at this point, he reckoned, sending a notice to the investment community that FedEx will not be left behind in the e-commerce arena.
FedEx management wanted to send out this signal in response to Amazon's recently revealed plans to make next-day delivery the standard for 'free shipping', Mr Maciuba commented.
By the same token, Amazon's move came after Walmart and Target tabled quarterly results that showed faster growth in home deliveries than the e-commerce behemoth, he added.
He said the autonomous delivery robot project FedEx revealed in February should be seen in a similar light but doubted it would ever play a significant role in its operations, despite it indicating a proactive stance to such a high-profile technology.
Unlike Amazon's next-day ploy, which is costing the company $800m in this quarter alone, the FedEx plan for seven-day delivery is unlikely to incur significant expenditure for the integrator.
"I don't think it will need a huge investment. It's not going to change their linehaul," Mr Maciuba said.
Mr Subramaniam pointed to investments in capacity, technology and automation made at FedEx Ground over the past 20 years that should allow the company to grow its market share.
Management is looking to boost traffic volume not only through adding another day for deliveries. It wants to accelerate the shift of parcels in its SmartPost service currently delivered by the USPS to its own network.
Currently the postal agency carries about 80% of the company's SmartPost traffic. Since 2016 FedEx has employed technology to identify parcels headed for the same or a nearby address as another shipment, which are then delivered through its own ground network. Shifting most of the remaining SmartPost volume to FedEx Ground could inject nearly 2m parcels a day into the company's own network, significantly boosting utilisation.
Chasing additional volume, FedEx is also shifting gear on outsize shipments like TVs, furniture, mattresses and auto parts. So far both the Memphis-based firm and rival UPS have tried to deflect such traffic from their express and residential delivery networks through an array of surcharges, leaving this segment to other logistics firms, but the growth in this area has apparently caused a change of heart.
Large packages already make up over 10% of FedEx Ground's volume and are expected to continue to rise.
"These transformational steps demonstrate how the size, scope and technology of the FedEx network enable us to be nimble and responsive to the changing needs of e-commerce," Mr Subramaniam declared. "Each one advances the company's commitment to continued superior service and increased efficiency in handling all e-commerce packages – small and large – within one ground network, seven days a week, year-round."
More importantly, they beef up utilisation, which is crucial in handling the rapid rise of a business that is tough on yield.
"There is a lot of consensus that e-commerce is ugly business," remarked Mr Maciuba.
"Delivery density has consistently been a challenge with e-commerce," Mr Subramaniam acknowledged. "We anticipate substantial density improvement and efficiency opportunities when all residential packages are sorted and delivered within the same ground network."