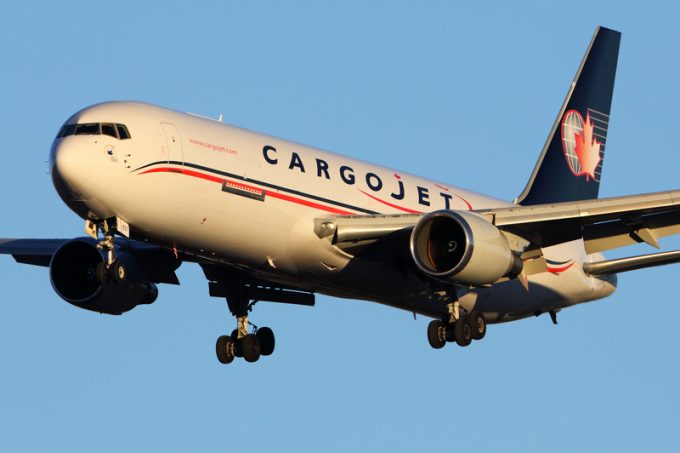 Cargojet has revealed plans to enter the US market through an arrangement with a US company that holds an air operator certificate (AOC).
Canada's largest all-cargo carrier signalled its intentions for international expansion in February when it ordered two 777 freighters with options for two more.
Cargojet president & CEO Ajay Virmani said he had been looking to enter a US market that offered strong growth opportunities.
During a call with financial analysts following the presentation of the company's results for the first quarter, he said there were many routes and areas Cargojet couldn't cover that a partnership with a US company could unlock.
However, US laws do not allow foreign entities to own more than 25% of a US carrier and the voting stock must be controlled by American citizens. Moreover, the company's top manager and two-thirds of the board also have to be US citizens.
So, to pursue its ambitions south of the border, Cargojet wants a minority stake in a US company – this could be an ailing airline, a start-up or an investment firm willing to obtain an AOC. This would allow the Canadian carrier to assume the US partner's operations through a long-term lease agreement.
Executive vice-president and chief commercial officer Jamie Porteous said: "The plan is to obtain access to a US AOC, so we can potentially expand into the domestic market. We already have the ability to operate US-international routes."
Mr Virmani ruled out buying into a larger all-cargo operator and reckoned that an investment of as little as $5m-$20m should be sufficient. He had hinted at US ambitions in February when Cargojet announced its latest fleet expansion.
Mr Porteous said: "It's been part of our strategic direction for the past few quarters, and the continued demand for air cargo services and the acute shortage of freighter aircraft is presenting opportunities earlier than planned."
Raising the money for a buy-in should not be an issue. At the end of last year, Cargojet had available liquidity of C$525m (US$431m) from its committed five-year revolving C$600m credit facility, of which 100% was available on 1 March. And in February the company brought in C$365m through an equity raise to pay off debt and acquire new aircraft.
For the first quarter, Cargojet reported revenues of C$160.3m, up from C$123m a year earlier, while gross margin climbed from C$32.2m to C$45.3m.
One potential bottleneck for the planned US expansion could be availability of aircraft. At this point the company could easily fill another plane if it had one, Mr Porteous said.
The company announced in February it was getting five 767 freighters as well as two 777Fs, but two of the 767s are for replacement. The 777s, which should enter the fleet in 2023, according to Mr Virmani, are meant for international expansion to open routes to Asia and South America, as well as expand  transatlantic operations, currently two weekly flights from the Canadian east coast to Cologne.
The first 767 is due in October. At the earnings presentation Mr Virmani said Cargojet had also secured a 757 freighter that would join the fleet this month to be deployed with DHL, for which the carrier operates several planes on an ACMI basis.