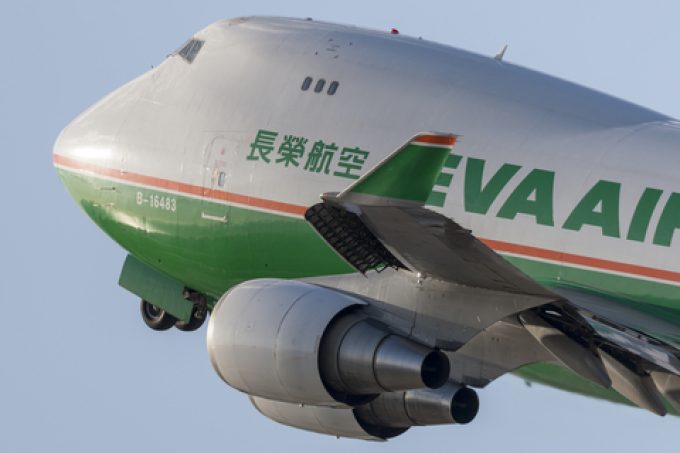 Employees at EVA Air subsidiary Evergreen Airline Services (EGAS) have called on their union to demand they receive bonuses equalling at least three months' salary.
EGAS is one of several aviation affiliates of Taiwanese mainline operator Evergreen Marine and the demand reflects staff dissatisfaction that bonuses paid to their peers at the liner parent are as much as 52 months' worth of salaries.
And their indignation caused 150 EGAS employees, primarily involved in ground handling, to stage a walkout over the new year weekend, hitting dozens of cargo and passenger flights.
EGAS staff have also asked for higher wage increases "to prevent attrition" and have threatened to take extended leave over the upcoming Chinese New Year holiday if their demands are not met.
On Saturday, EGAS management countered the staff demands with a verbal promise of TWD40,000 ($1,303) in one-off bonuses and increased overtime wages for CNY, which begins on 22 January.
EVA Air saw revenues of $3.1bn for the nine months ending 30 September, up 42% year on year, and booked a $217.49m net profit for the period, reversing a $21.1m net loss in 2021.
EGAS's management, however, pointed out that its standalone income had been less than stellar over the nine month period and the subsidiary incurred a cumulative net loss of $3.12m. It added black ink was only expected for the final quarter of 2022, after a surge in passenger and cargo volumes.
Paul Heng, MD at Singapore-based NeXT Career Consulting Group, told The Loadstar that while conglomerates like Evergreen, with diverse business interests, were usually transparent about basing bonuses on an individual subsidiary's profitability, but it was difficult to implement in practice.
He said: "Ground handling staff will obviously argue that they also play a contributory role to the group's profit margin. Bonuses are typically based on both the business and individual employee performances. The caveat should always be that bonuses are paid at the company's discretion."
Liner operators enjoyed record earnings from 2020 all the way to mid-2022, as logistical bottlenecks tied up shipping capacity, resulting in rocketing freight rates. Evergreen compatriot Yang Ming is said to have paid as much as 45 months of bonuses to employees.
And French media has reported that transport group CMA CGM, after reporting a cumulative net profit of over $21bn for the first nine months of 2022, is offering all its staff in the shipping division a flat bonus equal to 10 weeks wages – two weeks more than at the end of 2021.
Maersk Line, which is also expected to report higher earnings, is known to give yearly bonuses, although there have been no reports of a figure for 2022. In 2021, the Danish carrier gave all staff a flat bonus of $1,000.