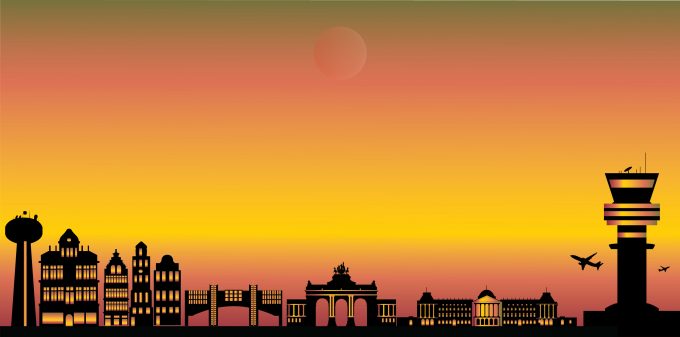 Europe's airports enjoyed a robust 2017 in air cargo, despite setbacks which saw two lose traffic.
Brussels Airport reported this morning it saw volumes rise 8.3% last year, with belly cargo up an impressive 13.8%. Freighters, however, were up just 3%, but that followed 15% growth in 2016.
The airport also faced noise restrictions, which led to some airlines leaving. Volumes rose to a still-modest 535,634 tonnes.
"Despite some noise issues we had in Q2, we are very pleased to see that growth picked up again by the end of the year; still resulting in an overall growth in this segment," said Steven Polmans, head of cargo and logistics at Brussels Airport.
The airport enjoyed particularly strong export growth, at just under 16%, with Asia and South America topping the list. The airport's strong emphasis on pharmaceuticals paid off, with an 18% rise.
The airport cited new services from Cathay Pacific, Hainan Airlines, Emirates and Amerijet as justification for new investment into cargo. It said it would strengthen its cargo team, adding another handling agent – a position now under tender – and make "considerable investments" in its cargo area.
In The Netherlands, Schiphol struggled with capacity issues that caused some freighter operators to reduce movements, but saw volumes rise 5.4%, to 1.75m tonnes.
The airport's capacity agreement runs up to 2020, but it is keen to negotiate the next phase of capacity as soon as possible. However, at least eight of the 31 municipalities around the airport, according to local media, say they have no confidence in Schiphol's research on noise, and that they do not have enough say in the Environment Council's decision on airport capacity. It looks likely that a new agreement, which will factor-in the opinions of all stakeholders, will take some time.
Meanwhile London Heathrow, between January and November, saw a rise in tonnes of 10.5%, to 1.55m.
According to IATA, 2017 was expected to see freight tonne km growth of some 8%. Airport volume growth varied widely.
The latest published figures, for November, show Shanghai up 10.9%, with Los Angeles and Abu Dhabi both in negative territory.