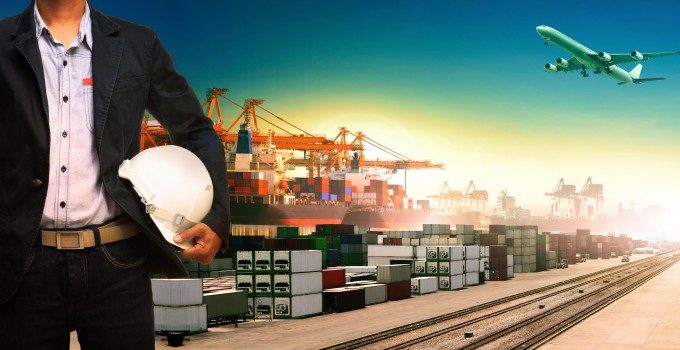 Initial reaction to the Fit For 55 Green Deal policy revision from the green lobby has been largely positive, with NGO Transport & Environment (T&E) welcoming the provision for green fuel use in aviation and maritime will need to cut emissions through the EU Emissions Trading System (EU ETS).
However, T&E criticised the maritime element of the policy, which it said it would offer maritime a 'green' fuel mandate that would actually boost the market for LNG, a fossil fuel, and unsustainable biofuels, instead of promoting green hydrogen-based e-fuels.
EC president Ursula von der Leyen presented the latest revision to the EU's Green Deal, the so-called Fit for 55 measures, which establish maritime and aviation as part of ETS and the Carbon Border Adjustment Mechanism (CBAM) which is designed to prevent carbon leakage.
Transport commissioner Alina Vălean said 29% of total greenhouse gas (GHG) emissions came from transport, and this must be reduced by 90% by 2050.
Beginning this process will be an increase in the use of sustainable fuels by the aviation industry from 0.1% today to 0.7% in 2030, rising to 5% by 2035. Maritime, with 99% of its energy coming from fossil fuels will need to reduce that figure by 30% by 2035.
Road transport will be easier to decarbonise, but commissioner Vălean said the difficulty was putting place the necessary infrastructure to power a carbon-free future.
"Our aim is to put a hydrogen refuelling station every 150km on the roads," she said.
Included in the package will be the CBAM and energy taxation to prevent companies relocating outside the EU and importing goods produced using fossil fuels.
Energy commissioner Kadri Simson explained: "CBAM is not a tax, but an environmental measure," but conceded that fossil fuels would still subsidise fossil fuels, which must change, and that would require a price on carbon to incentivise the use of sustainable fuels.
Ms Vălean said: "Some 90% of green fuels could be produced within the EU, creating 200,000 jobs in the process."
Shifting society to sustainable fuels was a theme addressed by all the speakers during today's announcement of the Fit For 55 policy details.
"One-third of the EU budget for the environment, €500bn ($591m), will support green investments," said Ms von der Leyen, adding: "Carbon must have a price so that people will choose clean technology and sustainable products."
Included in those sustainable products will be a world first, with aircraft needing to use sustainable fuels. Airlines, however, will also start paying tax on their fossil fuels just as motorists do at the fuel pump, explained T&E.
T&E's William Todts said: "It's time to finally end aviation's tax holiday. But it's not good enough to just tax kerosene. We need to make aviation clean and the best way is with an ambitious e-fuel mandate to start the transition to green flying."
T&E added: "Shipping is the world's biggest climate free-rider, but the proposals will leave the door open to LNG, which could be a greater threat to global warming than carbon and would require "major ports to spend billions on new gas refuelling infrastructure".
Nevertheless, Ms von der Leyen said, the new regulations would mean industries within the EU would now be under obligation to change to sustainable production.
"We have had the targets, and now we have the road map to get there."
The Fit For 55 proposals will keep jobs and social balance at the heart of this transformation, she added.
"We are taking destiny in our own hands. Change on this scale is never easy, but doing less or doing nothing literally means changing everything," because of the extreme events that are being experienced around the globe.
"By acting now we can build for the future by design."