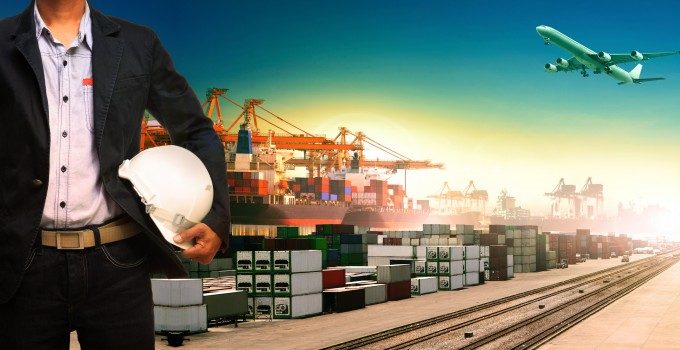 Ocean carriers have been very slow to clarify the bunker surcharge they will bill customers to compensate for higher fuel costs associated to the stricter IMO emission control regulations coming into force in January in the ECA regions of the US, North Sea and Baltic.
Speaking on the second day of the TOC Container Supply Chain event in London yesterday, Helge Neumann-Lezius, Kuehne + Nagel's trade manager for intra-Europe, said that his company, the largest ocean freight forwarder globally, had been obliged to take the initiative with its carrier suppliers to discover their intentions.
From January 1, the maximum sulphur content in bunker fuel permitted in ECA zones will reduce from 1% to just 0.1%, obliging ship operators to switch to tanks of (50% more expensive) distillate fuel or install costly exhaust filters, known as scrubbers.
In the absence of any "clear cut picture" from intra-European carriers on surcharges Mr Neumann-Lezius said K+N had been proactive in designing its own voyage account model, based on a typical round-trip feeder operation between a North European hub port and the Baltic Sea.
The vessel's fuel bill would increase by around $55,000 per round trip, equating to a surcharge of $20 per container, he told delegates.
However, he added, this per box figure did not take into account the difference between laden containers and the repositioning of empties, and was also based on an unrealistic 100% slot utilisation. This meant the likely surcharge for a loaded container on the route could be in the region of $110.
K+N has seen healthy growth of 7% in its intra-Europe traffic this year and Mr Neumann-Lezius said he did not expect any long-term impact on the method of transporting its 220,000 teu a year as a consequence of the new ECAs – that is, a shift from sea to road and rail.
He said: "My gut feeling is that there will be a short-term – maybe six-month – impact from higher fuel prices, but in the longer-term, as has been the case with road tolls, the situation will return to normal."
Meanwhile, how ocean carriers will tackle the additional problem of paying another $300 per ton for low-sulphur fuel while transiting the ECA regions remains a mystery to shippers, with no information appearing yet by way of websites or shipper advisories.
In fact, some carriers have built fixed bunker surcharges into their rate agreements with large forwarders, so they will either need to break them or absorb the extra cost for the duration of the deal.
Most shippers The Loadstar talked to at the TOC event this week said they understood the need to cut emissions from ships, and accepted that there would be a cost involved.
However, they were suspicious that some of the loss-making carriers might seek to use an ECA surcharge as a means to drive freight rates back up after the traditional general rate increases and peak season surcharges had failed.