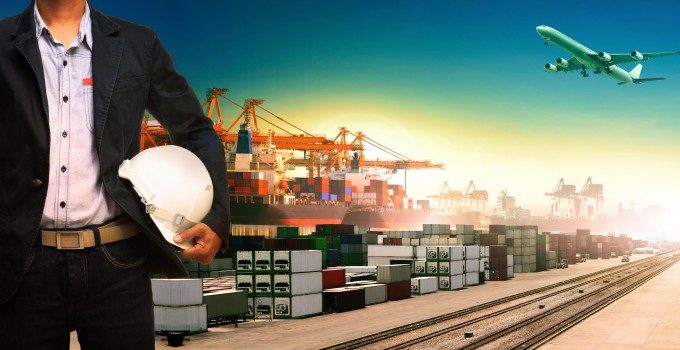 Wrangling between airlines and forwarders over the thorny subject of e-freight is "healthy" and good for the industry, according to Glyn Hughes, global head of cargo for IATA.
He was speaking on the sidelines of FIATA's World Congress in Istanbul last week as forwarders fought back over accusations that they continue to stymie the industry's progress.
"There is a perception that forwarders are the stumbling block, but airlines all have different standards and have not got their own houses in order," argued Robert Keen, director general of the UK's BIFA.
"Forwarders don't have confidence in the current system," added John O'Connell, BIFA's director for trade services. "Look at Cargo-IMP, it's only one step ahead of the abacus. And today you have numerous different software versions. You need one platform, one set of data. Forwarders have been waiting for airlines to go to XML instead. But they are stuck on legacy systems."
Forwarders claimed that airlines were introducing too many different e-freight platforms, forcing them to hold back from making investment decisions until there is more standardisation. But IATA is phasing out the Cargo-IMP system and replacing it with Cargo-XML, which would be a new standard for the industry.
"I don't hear those sort of accusations any more," said IATA's Mr Hughes. "I hear that people aren't moving fast enough, not that they are not moving at all.
"But it's a healthy situation when carriers and forwarders are egging each other on. The parties are challenging each other and that's good."
Progress is being made, however. While IATA expects to meet its 22% target for e-AWBs by the end of this year on feasible trade lanes, in August it had already seen 14.5% of total shipments flown under an e-AWB.
But there are suggestions that forwarders are loathe to stop using paper in favour of e-freight as they are concerned about data inaccuracy – and so are using both.
"The shipper is demanding a service level from the forwarder and it needs to be met," said Mr O'Connell. "Progressive airlines have agreed to print the AWB at their destination, and give it to whomever needs it."
Mr Keen added that BIFA did not support individual airline portals: "Each is commendable in itself, but you need to design a single portal that everyone can use."
Airlines have expressed surprise that there hadn't been a greater take-up of e-freight by forwarders after the multilateral e-AWB agreement was created, while some have also questioned whether FIATA's leadership of GACAG'S e-commerce task force has led to sufficiently concrete results.
"I'm not convinced they have achieved anything as the leader on this," said one senior airline executive.
Technology companies, however, are working to help both parties move forward.
"Our job is to be a step ahead," said John Johnston, CEO of Champ Cargosystems. "We are now working on the next generation of systems, and building an entire new infrastructure for air cargo. The next step is a cloud-based repository, where data is available to any system.
"We are building a virtual integrated system – like FedEx has, but it's Champ."
He added that while Champ had already launched its multimodal forwarding systems, next it would move on to shippers. "The forwarding solution can extend to the shipper. They want an automated template they can do themselves."
Mr Johnston agreed that airlines have had challenges implementing new systems.
"Lots of carriers have monolithic mainframe environments that they have been using for 20 years, and which have taken on their own life. They can be very powerful, but very inflexible, and problems come when companies haven't understood the whole ecosystem that has been created."
FIATA will continue as the lead on e-commerce, and will focus on the industry's transition from Cargo IMP to XML, as well as examining tracking technology.