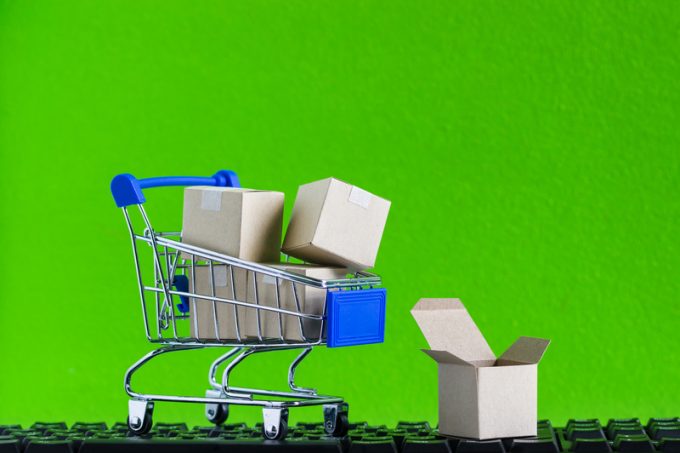 The single-source logistics solutions provider in the e-commerce arena is rapidly becoming an endangered species.
Sharply increased volumes and new demands for options and new technology are pushing merchants to develop ecosystems with different service providers.
The impact of Covid-19 on e-commerce has strained providers' capabilities and driven a need for new solutions.
"Everything's happening at once," said Brian Bourke, chief growth officer of SEKO Logistics. "Technology and having more operators in the mix are important to meet customer expectations and to give options."
To meet these expectations, online merchants need an array of options and providers, he said, adding: "Every shipper has to create an ecosystem. Nobody is a one-stop shop, nobody can single-source any more."
The need for diversity is most pronounced in the carrier segment, he argues, where you need "a diversified, agnostic carrier mix".
The sharp rise in volumes that has stretched carriers to the limits is a powerful driver for merchants' scramble to secure more capacity, lest their usual carrier cannot cope.
"I think anybody who can onboard a new carrier now will do it," Mr Bourke said, pointing to the peak volume spikes the sector has witnessed since March, and the prospect of peak season.
The ongoing cost pressure on the final mile has opened opportunities for new players, like ViaTim in the Netherlands, which relies on a network of "entrepreneurial individuals", like stay-at-home parents and pensioners, to act as parcel distribution points for their urban neighbourhood.
In the US, Roadie, which partnered with Delta in October for a US parcel delivery service, has been one of the emerging players in this space that have garnered much attention from e-commerce merchants, said Mr Bourke.
He also sees parcel lockers playing a greater role in e-commerce. Besides the cost, another aspect supporting their growth is that they offer a form of contactless delivery, which is much sought-after these days, he added.
Lately SEKO has moved a lot of lockers to designated sites. The logistics firm usually does not get involved in delivering parcels to lockers, which is generally handled between merchant and carrier, but it can play a more active role in the equation if necessary, Mr Bourke said.
This is very much true of the emerging landscape of services around e-commerce. Essentially, every retailer has to develop its own biotope of service providers to cover the services it wants to offer clients. This puts the retailer in the driving seat, but logistics firms like SEKO are happy to step in and take over.
"Do you do it yourself or use a forwarder to do it? It depends on your organisation," Mr Bourke said.
Technology is the glue that bonds these various elements together. Digitally-native companies have an advantage as their IT orientation is very much geared towards API digital integration systems, he said. Legacy companies that rely on EDI instead face a more complex task, as setting up connections takes considerably longer.
Having API integration capability is of growing importance, as the use of portals for e-commerce is spreading. One area that is now seeing strong adoption of the portal concept is e-commerce returns.
Historically most merchants were content to put a return label into their shipment to give consumers a relatively straightforward option to return online purchases, but more and more of them are now embracing platforms, said Mr Bourke.
Portals can speed up the time to get money back to the consumer, reinforcing brand loyalty, and they can help avoid costly moves of returned items by tapping into multiple options how to deal with the returns and route them accordingly, rather than send everything halfway round the world.
One phenomenon that has risen with the use of portals for returns management is "re-commerce" – turning returns and trade-ins into re-sale opportunities.
Through the portal, items recipients decide to return – perhaps because of some small damage incurred in transit – can be re-sold at a discount in the area where they were delivered, saving the cost of moving them back to the factory for repairs.
Mr Bourke sees this as another trend on the rise. Re-commerce reduces costs and offers more sustainable solutions than traditional returns channels, he said.