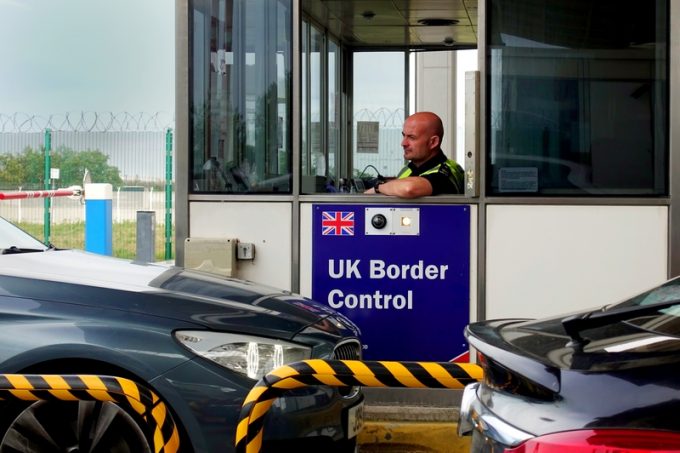 Amid major bottlenecks in the UK's post-Brexit border regime, Netherlands-headquartered Customs Support Group (CSG) has acquired customs broker UK Customs Solutions (UKCS).
Based in Felixstowe, Nottingham, Glasgow and Dover, UKCS and its 150 staff expands CSG's UK strength to 210 and its customer base by around 1,000.
"We are very enthusiastic to join Customs Support Group," said UKCS MD Bryn Ward. "Our high professional standards and client-driven approach is fully aligned with theirs."
Frank Weermeijer, CEO of CSG, told The Loadstar: "There has been a massive increase in workload and we can automate a part of that, so it's not just data entry, we need more capacity to serve the UK and UK clients on the continent."
As a result of that demand, the company said it would look to develop its staff team in the UK and would not be seeking any redundancies.
At the time of the 2016 referendum, the UK had 58,381 customs officials and the government said it was targeting an increase of 5,000; but by December 2020, there was an increase of just 16.
Earlier this year, the UK cabinet office rebuked the Road Haulage Association's assertion that some 40,000-50,000 new officials would be needed to alleviate bottlenecks, dismissing the figure as "an arbitrary industry calculation" and "not… a government target".
But UK operators say that too little is being done to alleviate the crisis.
"I don't hear any noises from HMRC that it is being addressed," Arne Mielken, MD of Customs Manager, told The Loadstar. "Dealing with brokers, broker management, freight forwarder management, checking invoices, understanding preferential trade under the EU-UK TCA; all of these did not matter before, but matter now.
"By Brexiting, we have opened a new set of rules that is highly complex and highly difficult to manage – which needs highly skilled people – and we did not invest enough time and effort to develop these skills."
Brexit has created a potentially major market for customs specialists in the short-term, says Mr Mielken; but the future is less certain. "For us, Brexit has been a good thing – thank you Brexit, for making customs relevant again!
"For freight forwarders, customs brokers and advisors, there is a lot of opportunity, and a lot of money to be made.
"But for the importer, the exporter, the SME – this is creating higher costs. Some might operate in a market where they can raise prices, but if they cannot, or if their market is not so significant in the UK, they will ditch it. So, this may be a temporary win for us, but I don't see where Brexit creates an opportunity for them."