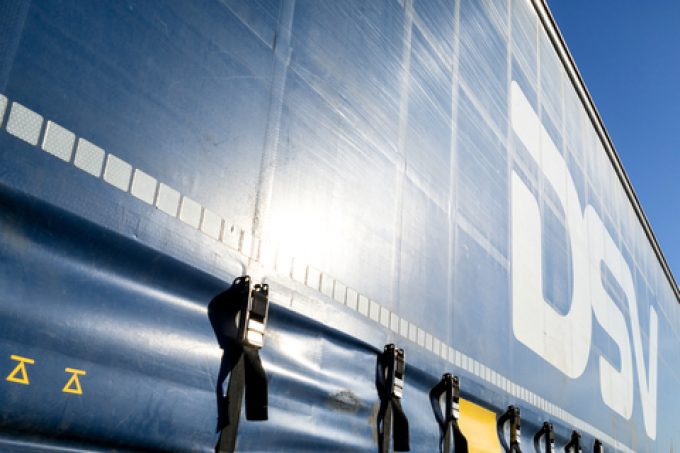 DSV's appetite for M&A is "bigger than ever" and it is "ready for new adventures" this year.
Chief executive Jens Bjørn Andersen told investors DSV would be much more active this year, with potential targets that "we are excited about".
"In an ideal world we'd wait a little to digest Panalpina, but there is also a need to be opportunistic", he said as DSV Panalpina announced "another strong year" with "excellent results".
Full year revenues rose 22.4% to Dkr115bn ($18.9bn), resulting in ebit of Dkr9.5bn, of which air & sea accounted for 68% and road for 19%.
The company said some 59% of the ebit growth in air & sea was driven by the Panalpina acquisition, which is now fully integrated into DSV.
"The ketchup is out of the bottle now, it's really nice," said Mr Andersen, adding: He added: "We are in new earnings territory now. And we'll take it even further in the current year."
Despite muted volumes in air, with the loss of a major customer and the scaling back of Panalpina's perishable business, gross profit was up 62% year on year for 2020.
"Q2 was an unprecedented situation, it was chaos, mayhem. The competition now is a bit harder than it was before, which is why we've seen a decline over the quarters."
He said capacity deals with customers and airlines were "pretty short-term", but that there were some "favourable terms" for Q1 as well as some new customers and a move away from sea freight by some customers to air.

Gross profit rose 15% in sea freight. Volumes were impacted by discontinued Panalpina activities as well as Covid-19, said the company.
"Sea freight in Q4 was unprecedented, surreal," said Mr Anderson. "It was combined with record lows in reliability – that's a mix that does not go down too well with customers. And we have been squeezed on some accounts where we were not able to pass on the higher costs."
He said he expected high yields in ocean in Q1.
Full year ebit on road grew 12%, despite revenues falling 2.6%. The Solutions division – of which some 5-10% of volumes is e-commerce, saw full-year ebit rise nearly 19%. E-commerce makes up less than 2% of volumes in its air & sea division and about 2 to 4% of volumes in road.


The results were strong, and the company said that it hoped to add more market share this year – but not at the expense of yields. It seems likely that the biggest headlines will be related to more acquisitions.
"M&A is carved in stone in the strategy document of DSV," said Mr Andersen. "Financially, we've been ready for a long time and we'll be much more active in 2021."
He said there was no longer any need to discuss Panalpina, but the integration has certainly been felt in the market. One chief executive of a major forwarder told The Loadstar he'd "certainly noticed the difference".
"We lost some market positioning. DSV Panalpina is a formidable competitor in local markets, and is very successful. But now we are seeing a bit of a positive impact. DSV does not have as global an approach, it's not in its DNA. Panalpina did, but we have seen some disengagement from global businesses, especially in perishables, and dismantling of the global key account structure. That's an opportunity for us."
He added: "I have tremendous respect for the way it integrates global companies. The growth model of the industry is still consolidation, and I don't see why DSV would change its strategy. There are not many companies out there it could buy – but I wouldn't be surprised if it made a move again."
You can see DSV Panalpina's full results here.