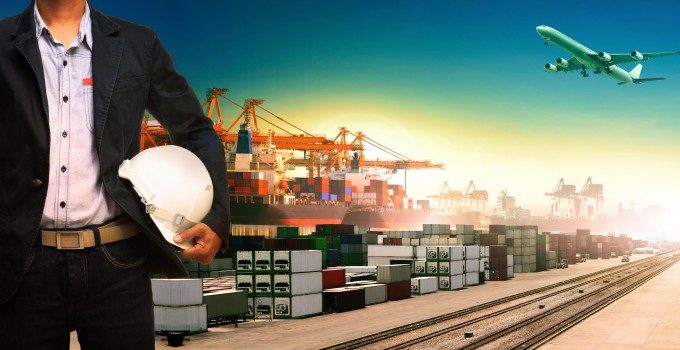 Twelve of the world's biggest shipping companies, all having pledged to support robust enforcement of new maritime low-sulphur regulations, have formed the Trident Alliance – a framework to help prevent fraud in the emission control areas (ECAs).
From January 2015, the maximum sulphur content in bunker fuel permitted in ECA zones of the US, North Europe and the Baltic Sea will reduce from 1% to just 0.1%, obliging ship operators to either switch to more expensive distillate fuel or install costly exhaust filters, known as scrubbers.
Currently, low-sulphur marine gas oil (LSMGO) is around $300 per tonne more expensive than heavy fuel oil (HFO) and the International Chamber of Shipping has estimated that it will increase the industry's total fuel bill by $50bn per year.
Some carriers, such as Hapag-Lloyd – which expects $200m to be added to its fuel bill – will pass the extra cost onto shippers in the form of surcharges, but if slot overcapacity continues to exert downward pressure on freight rates next year, this will be a big challenge for the lines.
Nevertheless, the major concern of the shipping companies in the Trident Alliance – the names of the members will be announced in two weeks' – is that without proper enforcement, the significant cost differential in fuel types could tempt some lines to continue burning the cheaper HFO in the ECA zones to gain a cost advantage.
The 12 signed the alliance agreement at a meeting in Copenhagen last week, hosted by Maersk and Wallenius Wilhelmsen.
The fear of fraud stems from the fact that even if a ship is caught burning cheaper, higher-sulphur fuel in an ECA zone, any fine meted out will be generally disproportionate to the cost saving.
Indeed, Peter Sand, chief shipping analyst at Denmark-headquartered BIMCO, said: "Fines today are, for most port states, below the potential savings if a company continues to use high-sulphur bunker fuel."
Industry analyst SeaIntel identified the compliance problem earlier in the year, when its survey revealed that less than 1% of ships had their tanks tested in 2013, and that the low risk of being caught was compounded by the low level of fines applicable.
It said: "Our analysis showed that a 4,500teu vessel sailing at 16 knots from the entrance of the Channel to Hamburg, using 1% sulphur fuel instead of the mandated 0.1%, would save €12,000 – six times more than the German fine, and that is just one way."
The Trident group will also debate a number of pragmatic measures that could assist national authorities to identify ships burning heavy fuel in an ECA.
The few inspections of bunker tanks that currently take place do so in port, while the ship is discharging or loading, and founding member Wallenius Wilhelmsen has suggested a futuristic solution: drones.
Roger Strevens, global head of environment at the Oslo-based shipping group, said: "With conventional technologies, it's difficult and expensive to determine what a vessel is burning while it is under way; a drone with emissions sensors on board can overcome that."
Mr Strevens' suggestions may not be as far-fetched as it seems – the Danish Environmental Protection Agency has awarded $180,000 to a drone project that is due to be tested later this year.