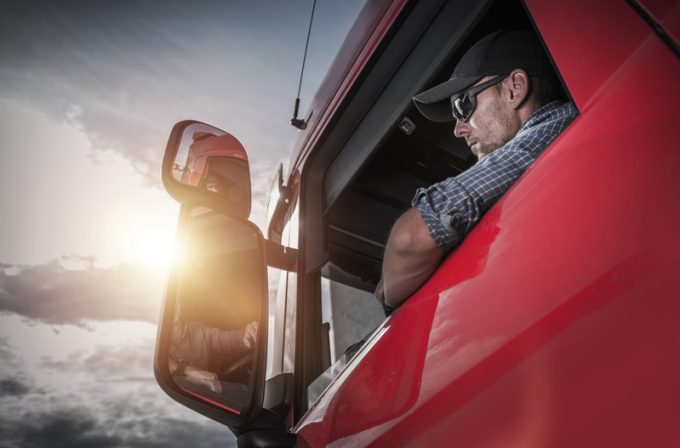 Logistics operators have yet to see the seismic impact of the year-on-year decline in driver numbers across the North American intermodal sector.  
Various reports have cited upwards of a 300,000-driver shortfall overall, with quarterly declines since 2015, but Globaltranz's chief technology officer Greg Carter questioned the hysteria.   
"We used to go to conferences and hear constantly from the media about this looming driver shortage, but it hasn't been the big deal they said," Mr Carter told The Loadstar.  
"In the immediate [term] there has been no real problem, that isn't to say in the long-term there couldn't be, we are not disagreeing with that."  
Earlier this year, Walmart sort to shore up driver availability announcing a substantial increase in wages to both retain existing staff and attract new recruits.  
And yesterday chief commercial officer and president of highway services at JB Hunt, Shelley Simpson, told analysts that drivers were "slightly easier to come by".  
"But drivers are significantly more expensive to on-board, so, we really increased the level of pay for our professional drivers," said Ms Simpson.  
"And we've seen that happen here two years in a row, so our cost per hire is up and our W-2 [IRS form] is up with drivers.   
"So, although, we're seeing a little bit of anything inside that space, I guess our W-2 increases that I've heard inside JBT had a good result, attracting many people into our business." 
But the problem cannot be denied, with one report noting that not only were drivers in short supply, so too were licensed training centres.  
DHL Global Forwarding Americas' chief executive David Goldberg questioned Walmart's logic, telling The Loadstar last month that money alone would not arrest the decline.   
"I don't think it is just a case of paying more; we are seeing older drivers retiring and younger people don't see it as an attractive industry," he said.   
"They don't want to live in a cabin, so I think what's needed is an intervention by the industry to make it more attractive, and maybe change the way it operates."  
One suggestion he made is that rather than having one driver cover hundreds of miles, a series of handovers be employed, allowing drivers to be home for the night.  
Mr Goldberg further suggested that the problems were being felt by trucking, noting that customers had shifted things when getting truck capacity became too difficult.    
He added: "These issues lead customers to seek diversification within their supply chains, just as we saw after the west coast port strikes and the changes in strategy they brought." 
However, as The Loadstar reported yesterday, rail is experiencing problems of its own as carriers look to alter their service model towards one of precision scheduled railroading.  
But with reports that 2,500 drivers have lost their jobs in the year-to-date alone – with many coming from small operators – the plight of trucking remains stark.  Six US trucking companies have folded so far this year.
"Again, I am not arguing that there is [not] a trend in the market, but what I would say is that we are not yet seeing a huge impact," continued Mr Carter.  
"We are not seeing carriers be particularly proactive in addressing the issue, which may be because we have yet to hit the precipice; it could be though that there is a tipping point."  
Another suggestion is that maybe smaller operators are being consumed by larger firms. A source at one major logistics firm told The Loadstar it had no difficulty recruiting drivers.