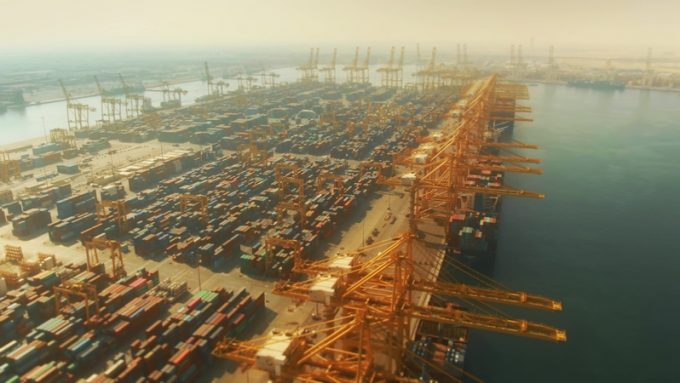 Dubai-based container terminal operator DP World is set to delist from the Dubai Nasdaq stock exchange after majority shareholder Ports & Free Zone World (PFZW) offered to acquire the 20% of shares it does not own.
In a statement to the Dubai stock exchange, the company said minority shareholders had been offered $13 per share, which valued DP World at $13.9bn, and added after the sale, the company would be delisted from the stock exchange.
PFZW is owned by the government-controlled Dubai World investment vehicle.
DP World management explained that it supported the delisting.
"The DP World board's strategy is to transform DP World from a global port operator to the world's leading infrastructure-led global supply chain solutions provider.
"The board believes DP World is well placed to take advantage of the investment opportunities arising in the marketplace, thanks to its global footprint, high exposure to origin and destination cargo, ownership of key port assets and strong relationships with cargo owners. These core capabilities have been supplemented by DP World's investments in building end-to-end supply chain capability, particularly through the acquisitions it has undertaken in the last 24 months."
Chief executive Sultan Ahmed bin Sulayem said: "The global ports and logistics industry has been undergoing a significant transition as a result of the consolidation of the customer base and the vertical integration of several competitors. DP World must be able to continue responding effectively to this rapidly changing landscape and to invest in the future.
"Returning to private ownership will free DP World from the demands of the public market for short-term returns, which are incompatible with this industry, and enable the company to focus on implementing our mid-to-long-term strategy to build the world's leading logistics provider, backed by our globe-spanning network of ports, economic zones, industrial parks, feeders, and inland transport.
"Our focus will continue to be on integrating our acquisitions with our global network of interconnected ports, logistics businesses and economic zones. DP World's world-spanning footprint puts us in a strong position to lead the disruption of the industry creating a better future for all cargo owners through smarter trade."
Alongside the purchase of the shares, PFZW has also committed to a $5.15bn cash injection "to assist Dubai World in discharging its outstanding obligations to its commercial bank lenders, so that DP World can implement its strategy without any restrictions from Dubai World's creditors".
DP World has been the most active M&A port operator in recent years, underlined by last week's news that it had agreed to take a 51% stake in Ukrainian terminal operator TIS, in the port of Yuzhny.