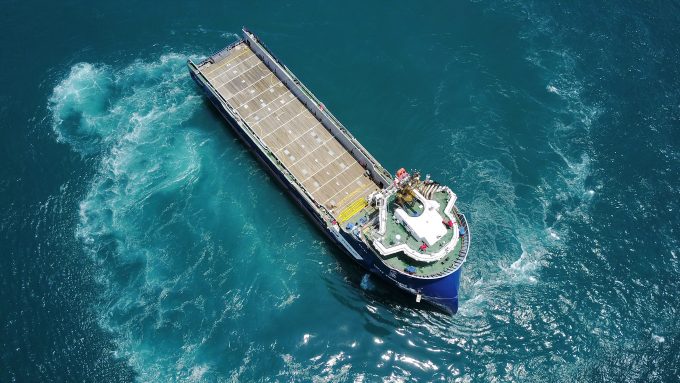 Dubai-headquartered terminal operator DP World has continued its diversification strategy, today announcing it will acquire offshore oil logistics specialist Topaz Energy & Marine.
DP World said it had agreed to buy the company, which operates a fleet of 117 offshore support vessels, from Renaissance Services SAOG and Standard Chartered Private Equity/Affirma Capital for $1.079bn, as it continues to expand beyond its core business of running ports.
Chairman Sultan Ahmed Bin Sulayem said: "In recent years, we have been investing selectively in the marine logistics sector in companies with high revenue visibility, consistent track record and strong customer relationships, and this acquisition complements the operations of our P&O Maritime Services, which maintains over 300 vessels globally.
"Much like DP World, Topaz has evolved its business, offering customers a range of logistics solutions, helping the company outperform the industry.
"We believe this innovative approach, together with increased scale, will allow the combined Topaz and P&O Maritime Services business to drive efficiencies and earnings growth, and we look forward to welcoming the Topaz team into the DP World family.
"Furthermore, this new partnership opens the door for DP World to participate more extensively in new business areas, including increasing transit volumes through Azerbaijan under the east-west trade corridor.
"This transaction is in line with our strategy to grow our presence in marine logistics and become a solutions provider to end customers."
Topaz chief executive René Kofod-Olsen added: "This is an excellent deal for our employees and customers. Being part of a world leading group such as DP World, ensures that we will continue to be an employer of choice for talented individuals and will bring greater strength and benefits to our customers."
DP World explained that Topaz currently had a sales pipeline of $1.6bn, which "far exceeds industry benchmarks", and numbers many of the leading international and national oil companies, including BP, Chevron, Dragon Oil, Dubai Petroleum, ExxonMobil, Saudi Aramco and Tengizchevroil, among its clients.