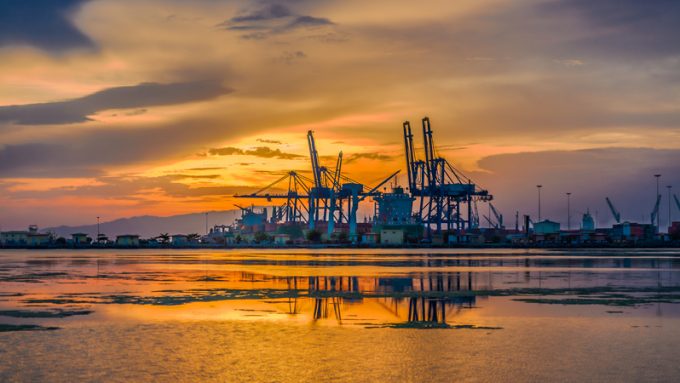 The government of Djibouti has been ordered by a London court to pay more than $500m in penalties to DP World for breaking exclusivity rights and non-payment of royalties to its part-owned subsidiary, Doraleh Container Terminal (DCT).
The London Court of International Arbitration yesterday ruled on a case brought by DCT – one-third owned by DPW World and two-thirds by Djibouti Port Authority – against the government of Djibouti .
It claimed the government had breached an exclusivity clause in DCT's concession agreement after Djibouti allowed rival port operator China Merchants to begin development of its Djibouti Multipurpose Terminal.
"In respect of the development of the Djibouti Multipurpose Port (DMP) facility, the facts are clear. At no stage before the decision was made to go ahead with that facility with China Merchants did Djibouti offer DCT the right to develop the proposed container facilities at the DMP. Djibouti was therefore in breach of clause 3.6.3 of the [concession agreement]," the tribunal ruled.
It ordered the Djibouti government to pay DCT a $385m penalty and a further "$148m for historic non-payment of royalties for container traffic not transferred to DCT once it became operational". Djibouti must also pay DCT's legal costs.
Djibouti and DP World, which is effectively owned by the government of Dubai, have been locked in legal battles for several years, since the Djibouti government allegedly attempted to oust the port operator from Doraleh and transfer operational control to China Merchants.
A statement issued by the Dubai government said yesterday's ruling was the "fifth substantial ruling in DCT and DP World's favour on disputes relating to the Doraleh terminal".
"DCT and DP World continue to seek to uphold their legal rights in a number of legal fora, following Djibouti's unlawful efforts to expel DP World from Djibouti and transfer the port operation to Chinese interests. Litigation against China Merchants also continues before the Hong Kong courts."
There was considerable irony in yesterday's ruling, however, in that whatever the size of Djibouti Port Authority's stake in DCT, it is an agency of the Djibouti government.