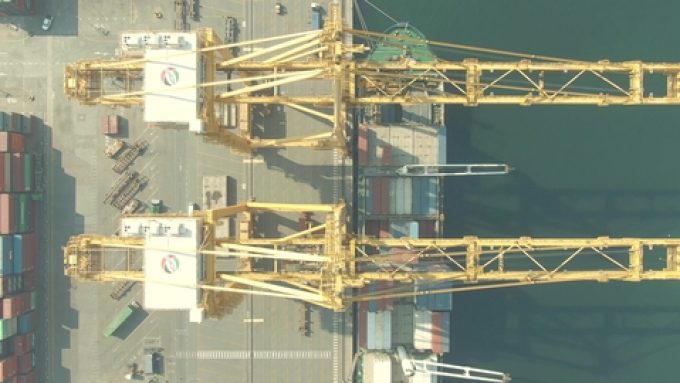 A post-pandemic push to diversify and shorten supply chains poses new risks to cargo owners, a senior container transport executive has warned.
Following the virus outbreak in China and subsequent ripples of supply chain disruption worldwide, calls for near-shoring and an end to over-reliance on a single sourcing location have grown louder.
Governments in particular are likely to reassess supply chains for medical equipment and critical drugs.
However, Mike Bhaskaran, chief technology officer at DP World, warned that supply chain diversification should not mean "spreading it too thin".
He told The Loadstar: "Anyone working in logistics will know that diversification is easier said than done, and shorter supply chains aren't necessarily a shortcut to more efficiency.
"Moving manufacturing operations and re-allocating trade flows across your supply chain is an immensely complex task.
"Some companies are feeling pressure to shorten their supply chains in the hope it will mitigate against future disruptions, but they must not force premature decisions."
For example, he said, companies which over-diversify too quickly risk damaging their businesses, post-Covid.
"Spreading a supply chain too thin, too quickly – whether geographically or in terms of 3PL partners – will hike costs and limit how competitive a company can be with its end-product prices," explained Mr Bhaskaran.
He said one way to mitigate the risk would be to maintain a "robust and flexible" storage strategy at different stages of the supply chain.
"This should be a priority for companies wanting to safeguard against future disruption. Those responding well to the crisis are making smart use of their storage inventories at strategic locations across their supply chains to ensure consumer goods and manufacturing components can get to where they are needed."
Indeed, when demand plummeted in April, shipping lines quickly began offering shippers "storage in transit" products and longer voyages, via the Cape of Good Hope, to prevent cargo arriving too soon when warehouses were already full.
Meanwhile, Mr Bhaskaran also recommended shippers diversify the trading partners closest to them.
"In some cases, the answer lies in making smarter use of the markets and regions you operate in. DP World acquired Unifeeder and Feedertech for precisely this reason – to expand our end-to-end capability by creating tailored, localised shortsea networks between countries.
"Leveraging services like this at different stages across the supply chain can help bring it closer to home and deliver solutions specific to a given market, without having to completely overhaul your wider trade flows," he said.