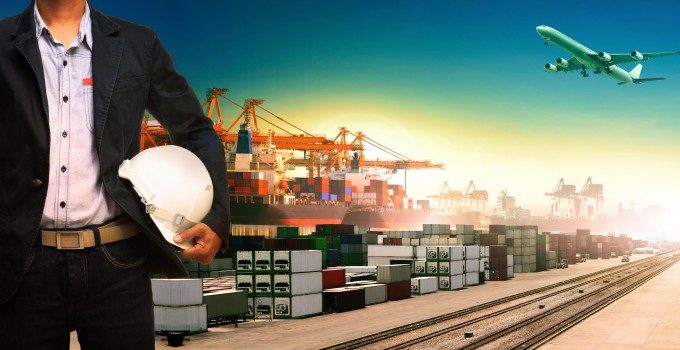 Integrators are facing increased labour action with both DHL and UPS under threat from unions over job losses and cuts to healthcare in the UK and US.
Members of UK union Unite voted 78% in favour of a strike, following DHL Supply Chain's decision to close its Harworth site in South Yorkshire and a 1.25% pay offer linked to the closure described as "derisory".
More than 120 warehouse workers are set to begin 15 days of strike action at two sites, Tickhill and Harworth, a 24-hour walkout on 15 May, for three days from 25 May and for 11 days from 1 June.
Regional Unite officer Harriet Eisner said the closure, part of a Transfer of Undertakings – Protection of Employment Regulations (TUPE) proceeding, would involve job losses for the site's 150 workers.
She said: "This move is the result of DHL losing a contract and another company, [warehousing and distribution firm] Great Bear,  refusing to give our members any reassurances about their futures.
"As ever, with these TUPE exercises, vulnerable workers are shoved from pillar to post without any security… and will be expected to travel 20 miles to Great Bear's other site at Markham Vale."
A spokesperson for DHL Supply Chain told The Loadstar the planned closure followed a customer's decision to transfer its operation to a new provider.
"Throughout the process, we have expressed our willingness to meet with Unite to discuss the situation," said the spokesperson. "We have not only met, but exceeded legal obligations to our workforce, who will now transfer to Great Bear. Under TUPE, colleagues transfer on their current terms and conditions."
However, Ms Eisner contested this, claiming warehouse workers moving to the Markham Vale site would have their hourly pay reduced by £1, and see their two daily 10-minute breaks abolished.
"Furthermore, Great Bear's management said it would refuse to recognise Unite as the union for the TUPE'd workers for collective bargaining and pay negotiations," she added.
"I think we can see the clear direction of travel here: our members will see reduced pay and conditions under the new set-up."
The DHL spokesperson said a vacancy management process had been implemented to prioritise workers affected by TUPE for vacancies in the region should they wish to remain with DHL.
Ms Eisner said this "latest twist of the knife" only reinforced the union's mandate for strike action.
"However, we urge management at DHL and Great Bear to negotiate in a constructive fashion before this dispute escalates and disruption for their customers occurs very swiftly," she added.
"Our members are not going to be pawns in some corporate cost-cutting exercise. These are hardworking employees and they deserve to be treated decently – and Unite will fight to that end."
As The Loadstar went to press, Great Bear Distribution had not responded to requests for comment, but the DHL spokesperson added: "We are disappointed staff have voted in favour of strike action."
Meanwhile, DHL competitor UPS's annual shareholder meeting in Delaware was met this morning by aircraft mechanics with concerns over their healthcare coverage in the US.
The rally follows a three-year contract dispute between UPS and its mechanics, with the latter claiming the company is attempting to strip healthcare benefits for current and retired employees.
One mechanic, Cliff Jones, who has been with UPS for 17 years and is a shareholder, said the leadership priorities were "out of whack".
"It's outrageous that after decades of dedicated service, UPS executives are trying to tell me and my family that our health is just too costly," said Mr Jones. "At the same time, they turn around and give themselves multi-million-dollar raises after missing their performance targets."
Prior to the shareholder meeting, the Teamsters Union, which is representing the workers, submitted an open letter to UPS chief executive David Abney, demanding no changes to the healthcare plan or further concessions.
The letter was signed by more than three quarters of the company's 1,200 aircraft mechanics.
"UPS shareholders, David Abney and the board of directors should know that UPS aircraft mechanics will do whatever it takes to secure a fair contract," added Mr Jones.
Alongside this, Teamster UPS employees presented a shareholder proposal co-sponsored by the Teamsters demanding the disclosure of practices and spending linked to lobbying.
Speaking before the meeting, Teamsters package division director Sean O'Brien said: "It was time for UPS to stop wasting resources on legislative efforts that not only undercut the long-term interests of UPS, but also the interests of its shareholders, many of whom are UPS employees and retirees."
A spokesperson for Great Bear Distribution responded to questions after publication with the following comments: 
"Great Bear are in extensive and on-going discussions with DHL and Unite Union in relation to the potential transfer of DHL employees to the Great Bear business.
"Great Bear is working hard to secure as many successful employment transfers as possible from the DHL facility in Harworth and considers that on-going discussions in this regard remain constructive and positive.
"The union and employees continue to be engaged in meaningful consultation with Great Bear representatives.
"We are committed to bringing all matters to a successful conclusion."