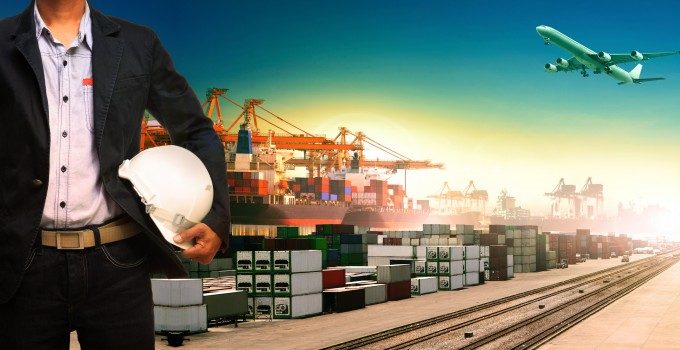 Press Release
No changes to product offering
Introducing General, Express, Critical and Specialized
ATLANTA, February 19, 2019: Delta Cargo (NYSE: DAL) is rebranding its international products to align with SkyTeam Cargo, providing customers with a common product portfolio across the global alliance. There are no changes to Delta Cargo product attributes.
"By rebranding our international products to align with our SkyTeam Cargo partners, it is now easier for our customers to do business with all 12 member airlines," said Shawn Cole, Delta Cargo–Vice President. "With SkyTeam, we offer consistent service and handling to over 850 destinations in 175 countries."
Effective now, Delta Cargo's international product range will rebrand to the following:
§ 
General, formerly Dimension, moves all commodities that do not require special handling.
Express, formerly Equation, is a solution for small packages and goods with urgent shipment expectations.
§  Critical/Critical Heavy, formerly Equation Critical, is only available on Delta.  It is a premium GPS-enabled service for the transportation of highly time-sensitive shipments that must travel on the next available flight, offers GPS tracking on deltacargo.com and moves with the highest priority across Delta's global network.
§  Specialized is used for shipping unique items, giving a wide range of options for atypical cargo or high-value products, such as pharmaceuticals, live animals, dangerous goods, perishables or automotive parts.
For more information about Delta Cargo's rebranding of international products, please visit deltacargo.com.
###
About Delta Cargo
Delta Cargo offers access to an industry-leading global network, reaching more than 310 destinations in 54 countries on six continents and carrying more than 2.2 billion cargo ton-miles each year. Whether it's life-saving pharmaceuticals, organs for transplant, fresh flowers, asparagus, luxury cars or bulk shipments, Delta Cargo offers reliable shipping services with GPS, real-time tracking and same-day delivery options. With its 24/7 Cargo Control Center for proactive shipment monitoring and IATA's CEIV Pharma certification, Delta Cargo continues to be an industry leader. In 2018, Delta Cargo received Air Cargo World's Air Cargo Excellence Gold Award. Also in 2018, Delta was named to Fortune's top 50 Most Admired Companies in addition to being named the most admired airline for the seventh time in eight years. Headquartered in Atlanta, Delta employs more than 80,000 employees worldwide and operates a mainline fleet of more than 800 aircraft. Delta is a member of the SkyTeam Cargo global alliance and participates in joint venture partnerships with Air France-KLM Cargo, Virgin Atlantic Cargo and Aeromexico Cargo, and in cooperation with Korean Air Cargo. Including its worldwide alliance partners, Delta offers more than 15,000 daily flights, with key hubs and markets. Visit www.DeltaCargo.com to subscribe to news updates and operational advisories. Look for the red 'Subscribe' button on the Alerts & News page.
Debbie Egerton
Corporate Communications
Delta Air Lines
Tel: +44 (0) 208 237 4606
Mobile: +44 (0) 7944 374269