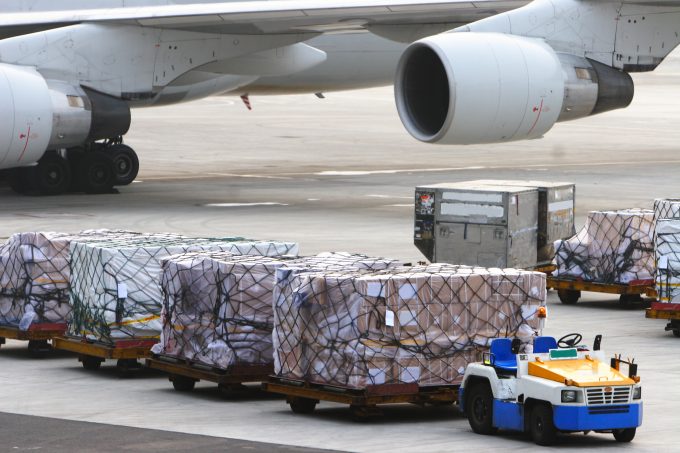 The resurgence in belly capacity for air cargo is not going as planned, with crew availability issues and extreme weather forcing US airlines to rein in their schedule expansion plans.
Delta Air Lines is cutting about 100 daily flights from its schedule from 1 July through 7 August, which is about 2% of its scheduled departures. These reductions are made to maintain schedule integrity, as the airline has limited resources to deal with disruptions.
"More than any time in our history, the various factors currently impacting our operation – weather and air traffic control, vendor staffing, increased Covid case rates contributing to higher-than-planned unscheduled absences in some work groups – are resulting in an operation that isn't consistently up to the standards Delta has set for the industry in recent years," Delta's chief customer experience officer, Allison Ausband, wrote in a note on the airline's website.
Delta is no outlier. After more than 2,000 flight cancellations and about 10,000 delays in April JetBlue slashed its summer schedule. From a planned 33,000 flights for June management pared back the schedule to 27,000, a cut of 18%.
The problems were triggered by storms in Florida, but they affected JetBlue more than most of its competitors. The cancellations in April amounted to 8% of the airline's flights. The only carrier that fared worse was Sprit Airlines, which cut 10% of its April departures.
As Delta's note indicates, severe weather has been one among several factors that are hampering its ability to maintain schedule integrity. Observers point to shortages in flight crew numbers as the biggest headache for the airlines. Absences have been higher than anticipated, and there is not a large pool of pilots to fall back on. After the Covid-19 outbreak the airline industry lurched from a pilot shortage to an abundance of flight crews, which led to generous early retirement packages.
One forwarder executive noted that airlines appear to cancel flights more readily than before, which suggests they do not have enough back-up crews to step in when disruptions occur.
American Airlines and United Airlines have not cut back on their summer schedules.
"We haven't made any changes to our current summer schedule, and we plan to continue to service our customers as best as possible," commented Esmeralda Silva, senior staff representative – brand, events, media and budgeting in United Airlines' cargo division.
"We have taken steps to ensure we are well-prepared to deliver for our customers during the busy summer travel season. Our summer preparations began last year as demand returned and we haven't slowed down on hiring and onboarding.
"We have hired thousands of new team members across the operation, including pilots, flight attendants and airport team members. In fact, American has 12,000 more team members in place to support the operation this summer than last summer. In February, we adjusted our summer schedule to provide customers with certainty when planning their summer vacations and we shifted our widebody long-haul international flying to destinations where customers want to go," a spokesperson for American stated.
The adjustments made in February suggest that American dialled back its expansion plans at the time. One observer reckons that United may have done likewise, so the two carriers are not forced to implement cuts at this point.
The major US airlines are still operating below pre-Covid levels. Delta was looking at a 16% shortfall of flights in the second quarter from 2019 levels, United was planning for 16% less flying and American for 8%.
Delta's cuts have been made largely in the domestic market and on Latin American routes. This tallies with observations from Bob Imbriani, executive vice-president international of forwarder Team Worldwide.
"We see it more in North America and Latin America. Difficulties in international flights are more related to Covid measures, especially in Asia," he said.
The reductions to Latin America have had an impact on the forwarder's traffic to the region. It has shifted some of its shipments to Central America to ocean carriers.