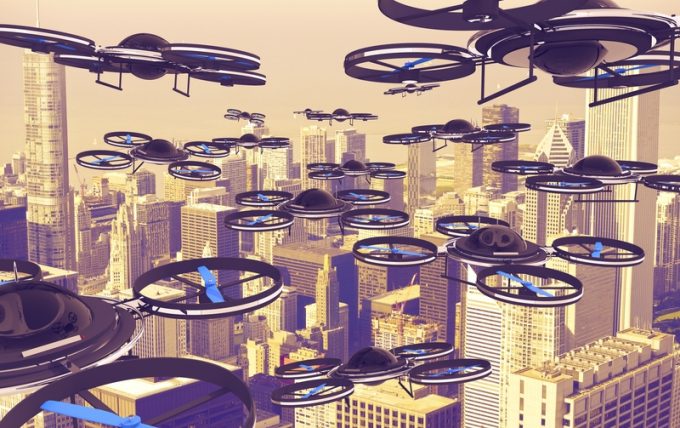 Drone deliveries have taken a few steps forward this summer in Canada.
The latest step came last week, when Transport Canada gave the green light to Drone Delivery Canada (DDC) test flights "beyond visual line of sight" in the province of Quebec.
The tests, which run for a week, constitute the first phase of the Canadian drone developer's Remote Communities Project, to be followed up by further test flights over a two-week period next month.
The company was selected by the national regulator in early June for the pilot project that aims to bring new delivery services to remote communities in the north. This particular project will involve test flights with drones carrying letters, packages and medical deliveries to the town of Moosonee in northern Ontario.
Taking supplies to remote communities is a key element of the push for drone deliveries in Canada. Many of these communities currently receive supplies by airfreight or via winter roads, uusable during the summer months. There are about 1,000 such communities across the Canadian North.
Initial trials for DDC involve the company's Sparrow drone, which can carry payloads of 5kg. It was the first type of the company's line-up to obtain government approval. In December it was certified compliant by Transport Canada with the agency's UAS standard.
DDC has since obtained approval to proceed with trials for a larger model that has a range of up to 60km and can take payloads up to 11kg. The larger unit uses a system that allows traditional loading as well as a 'tethered' deployment system designed with urban settings in mind. The payload is lowered by tether while the drone hovers about 100ft in the air, never touching the ground.
The company's drone park is about to expand with the addition of a larger model designed to carry pallet-sized shipments. In March, DDC revealed that it was working on a unit with a payload of up to 180 kg with a range of 150 km. Testing is slated to commence late this year.
DDC has pursued a dual development strategy to build drones as well as a proprietary software system for flight management. The idea is to offer this logistics platform as a service package to government and corporate organisations.
The medical field has provided much impetus for trials with drone technology in Canada. This month the Public Health Agency of Canada nominated DDC to conduct a pilot project to determine the feasibility of drone delivery to improve access to blood-borne infection-testing in isolated communities. This would involve drones equipped with climate control technology to monitor temperature and humidity as well as the creation of security protocols to protect patient confidentiality.
While the domestic arena is driving DDC's activities at this stage, the company's management has ambitions to take the concept beyond Canada's borders. In May, it announced a partnership with Toyota Tsusho America. Together the pair want to conduct flight testing and identify international markets for DDC's drone delivery platform.
Earlier this year, DDC completed a series of test flights at Griffiss International Airport in New York state. The US airport is a designated test site for "beyond visual line of sight" trials in non-segregated, active airspace.