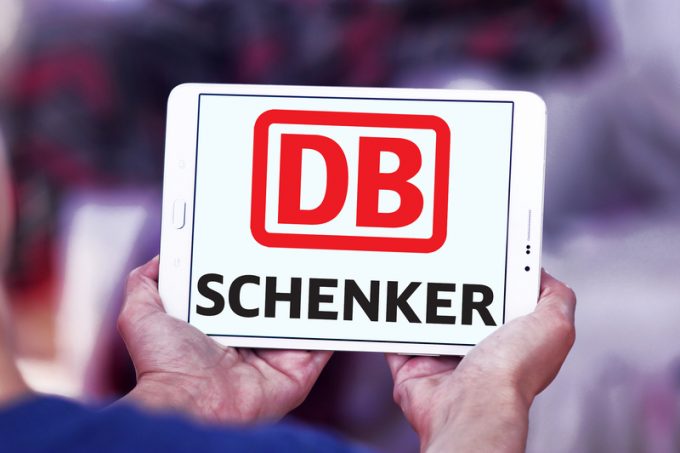 DB Schenker is shifting its focus in the Americas – but not changing course: the multinational logistics firm is looking to build up its presence in the land transport arena.
"Our core business in the Americas – air, sea and contract logistics – is going nicely; we are having two-digit growth there," said Philippe Gilbert, regional CEO of DB Schenker Americas.
"We look forward to developing our land business."
This includes domestic and cross-border activities, as well as clearance. While the NAFTA region is the most developed in terms of land transport flows, Schenker's focus reaches all the way to the southern end of the hemisphere.
"We are developing our land product everywhere now," said Mr Gilbert, adding that the push was "from Argentina to Canada".
This arena offers a large opportunity for a company like Schenker, which has strong know-how built on its extensive presence in the sector in Europe, said chairman Jochen Thewes.
Schenker took a decisive step into the North American market at the end of 2005 when it acquired BAX Global for $1.1bn, but it later divested itself of the US logistics firm's freighter fleet and cut down on the surface network.
Mr Thewes said the air network – comprising a fleet of ageing freighters in a high oil price environment – was difficult to maintain. Today, he would prefer that the company had kept more of the domestic land activity. "We have some building to do," he said.
This does not mean Schenker is looking to set up a trucking network or acquire assets. The strategy rests on the non-asset side, providing transport brokerage and assorted services.
The company also wants to hone and leverage expertise in some verticals, such as aerospace and automotive, added Mr Gilbert.
Schenker's land activities in the NAFTA region will be affected by the outcome of negotiations about the trade pact. However, airline and forwarder executives have reported that the issue hardly figures in talks with their clients, who appear preoccupied with the growth in international flows these days. For his part, Mr Thewes sees no impact from the uncertainty over the future of NAFTA.
"Generally speaking, our customers have cargo that needs to be moved due to customer demand, and our customers are not re-scheduling based on political speculation," he said.
He added that some NAFTA flows were linked to intercontinental traffic.
In the US, one area of growth for Schenker has been an increased use of free trade zones (FTZs). Recently it activated an FTZ at Los Angeles Airport, which has since been used by some clients from the electronics and fashion sectors, and last year the company set up a high-security warehouse with FTZ designation in New York that serves some high-profile brands in luxury fashion.
"Our growth in free trade zones is driven by customer request," said Mr Gilbert. "Currently we operate FTZs in LA and Chicago (O'Hare airport), and we are looking to expand in other gateways across the Americas."