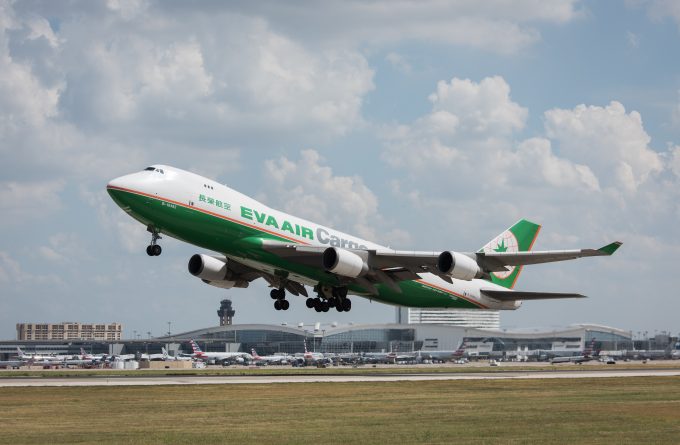 Dallas Fort Worth (DFW) airport is preparing major investment in cold storage facilities as it looks to position itself as a key cargo hub on the route between Latin America and Asia.
The tradelane carries around 670,000 tonnes a year.
John Ackerman, executive vice president of global strategy & development at DFW, said building a new, state-of-the-art facility at the airport would help it secure northbound perishable volumes – particularly high-value pharma products – sourced in Latin America.
"We have several cold storage facilities already, but we recognise that they are not world-class standard and we want to invest in that," he said.
He added that the airport would likely finance the development of the facility but leave its operation to a third party.
"We are talking to possible developers and operators and would like to make a decision by late summer."
Last year, DFW handled 668,000 tonnes, 5% more than 2014, but Mr Ackerman said it was only in the past year that the airport had begun to formulate a genuine cargo strategy.
"We were a successful cargo airport, but it hadn't been our focus. It is now."
Following a strategic review, DFW has concluded that it could develop itself as a key hub between Asia and Latin America – especially given its proximity to the fast-growing industrial regions of northern Mexico, the business cluster around Monterrey within easy reach by truck.
"At the moment, a lot of traffic on that route goes via Los Angeles or Chicago, or in some cases is flown from Asia to LA, and then trucked to Miami before being flown to Latin America. We think much of that should go via Dallas," Mr Ackerman added.
In a related development, Air Canada and Cargojet last month launched a joint Toronto-Dallas-Mexico City freighter, the first Dallas-hubbed service to make use of fifth freedom rights to carry cargo from Mexico into the US.
Also in June, Qantas launched a freighter service into DFW, connecting it with Sydney, Beijing, Chongqing, Shanghai and Chicago. It is aimed at "bringing electronics, e-commerce and general cargo into the US from China, and is also an established gateway to pick up a range of energy, mining and aerospace cargo in the USA bound for Australia", DFW added in a statement.
Mr Ackerman also said that the recently announced joint-venture between American Airlines and Lan-Tam was expected to boost traffic.
"When you join those two up you are starting to stitch together a very strong tradelane," he said. "The next step is for us to begin attracting forwarders, shippers and the cargo."
DFW is served by 20 integrators and cargo airlines, and sees just over 200 pure freighter flights a week, as the table below shows.
| | |
| --- | --- |
| Carrier/Integrator | Frequency per week |
| Airborne Express | 7 |
| Air Trans Int'l (BAX Global) | 5 |
| AMF | 33 |
| FedEx | 35 |
| Martinaire | 25 |
| United Parcel Service | 55 |
| AirBridgeCargo | 4 |
| Air China Cargo | 3 |
| Asiana Cargo | 4 |
| Cargolux | 3 |
| Cathay Pacifc | 6 |
| China Airlines | 5 |
| EVA Air | 5 |
| Korean Air | 5 |
| Lufthansa | 6 |
| NCA Cargo | 3 |
| Qatar Cargo | 1 |
| Singapore Cargo | 3 |
| Air Canada Cargo | 2 |
| Qantas Freight | 1 |