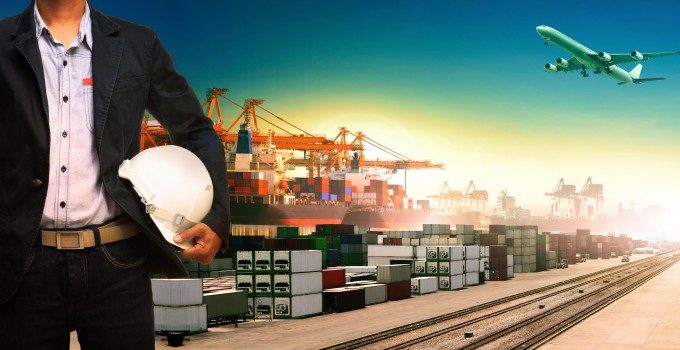 Above-market growth in UK exports to Europe was one of the key motives behind Dachser's decision to proceed with a £23m expansion in its key Northampton road freight hub.
UK managing director Mr Lowe said the trigger for the investment was that business had reached "a point of critical mass".
"We have been gaining market share in the export business out of the UK, and there was no point in investing sales if you haven't got the capacity to handle the volumes," he told The Loadstar.
Revenue for the UK division of one of Europe's largest privately owned road freight and logistics service providers last year grew by 12%, and volumes by a similar amount, but it particularly focused on growing its UK-Europe trailer trade route. Carryings of UK exports in the European continent grew by 15%, cementing the recently launched daily line-haul services linking with Dachser's other main European hubs in Germany and France.
"The barometer I look at is the cross-Channel ferry volumes and Eurotunnel's figures, which show the overall market has grown by 2.5%, while our UK export figures grew by 15% and imports by 10%, and on that basis we are ahead of the market," Mr Lowe said, adding that Dachser UK had a turnover of £45m.
One development which added a boost to its ex-UK trade was the acquisition of Spanish haulage and logistics group Azkar in January, and already one direct UK-Spain service has been launched following the takeover, indicating that trade with southern Europe may not be as moribund as much current perception suggests.
"I really don't agree with [UK Chancellor] George Osborne when he urges UK firms to focus on growing exports to India and China. Europe is a much more accessible market than China. Of course there are opportunities in China, but it shouldn't be instead of Europe – the two are not mutually exclusive, and we are growing the market there by making ourselves more competitive," he said.
Similarly, the group has been a beneficiary of the trend towards near-sourcing. One North African customer in the electronic components, telecoms and power equipment sector made the decision to close all its factories in China and focus solely on Tunis to serve Europe.
"The core reasons for the shift were the relentlessly unpredictable freight costs from China and the growing lead times. Lead times have now been cut from four weeks to one week as it has switched from containers to a trailer-based supply chain.
"The important thing is a market-competitive transit time and a competitive price," he said, adding that the relocation project was also an example of how container contract logistics was weaving in with trailer road freight.
"With contract logistics there is an interesting link with inbound container logistics – we moved a lot of that production machinery from China to Tunisia in containers," he said.
"A lot of the contract logistics we handle generates full loads, but some of it is not FCL, and having that flexibility to pick from stock for some of our customers creates a lot of opportunities, and is an important driver for the Northampton investment."
In Northampton it currently operates a 30-year-old cross-dock warehouse and two separate contract logistics facilities, which will be turned into one integrated logistics facility handling both lines of business, with a 65% increase in pallet space. There is further space to expand with planning consent for a further stage of development.
Construction of the new facility is due to begin this year with an eight-month building time. The design is modelled on the series of European trailer logistics hubs that Dachser has developed across the continent.
"Northampton is becoming a major European hub. As there is more capacity coming on we are seeing increasing numbers of pan-European customers, and clearly we are going to be able to tender for wider contracts," he said.
The Germany-based group has grown into one Europe's largest freight service providers, and reported revenues of €4.41bn in 2012. The majority of this, €2.6bn, came from its European land transport, while its freight forwarding arm Dachser Air & Sea brought in some €1.3 and its food logistics division contributed the remaining €600m.
This was achieved against the backdrop of a stagnant European economy, and it is budgeting for revenues to surpass €5bn this year, according to management board head Bernhard Simon.
"Many of our customers experienced 2012 as an economically extremely unstable year. The economic slowdown in Europe in the second half of the year was exacerbated by a weakening on the air freight routes to and from Asia," said Mr Simon.
"Against this background we succeeded in consolidating the organic growth of the previous years and maintained our stable position in the market. As a family enterprise that takes a long-term approach to planning, we adopted a counter-cyclical approach in 2012 and increased our capital investment by around 10%," he said.