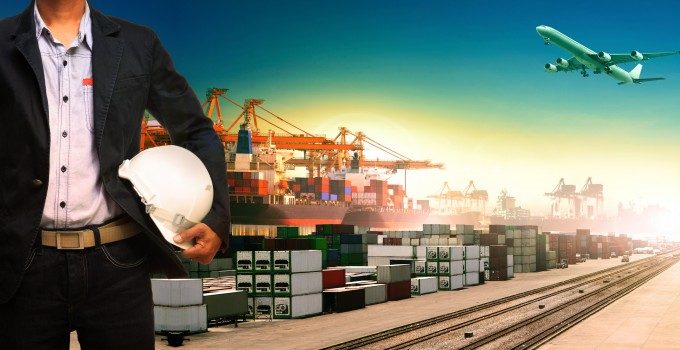 A strike involving Brazilian Customs officers has got underway which has the potential to cripple cargo flows in and out of the country for weeks, The Loadstar has learnt.
The strikes, which could continue "indefinitely", will affect ports, airports (primary zones) and bonded warehouses, termed secondary zones.
Sources say that 'green channel' cargo will be cleared in primary zones, but cargo which requires clearance will not be released. Brazil's airport operator Infraero expects congestion at airports, and an impact on cargo capacity. Cargolux told The Loadstar that the situation is currently 'stable', with transit cargo suffering most. Port terminals will also be challenged, and may not accept cargo.
Shipping agent Inchcape Shipping Services told The Loadstar that negotiations due to take place this week would be "critical".
Francisco Villagrán, ISS's general manager of Brazil said that civil servants of the "auditor class", of which Customs officers are part, sent a letter to Brazilian president Dilma Rousseff requesting a hearing and informing of strike action on 18 June as part of its wage negotiations with the government.
"In the meantime national Customs started several strikes at a small scale in different ports as a pressure measure to demonstrate their position and the effects they can cause over the national economy in case their requirements are not met," he said.
Mr Villagrán added that strikes of different sizes and manners had affected normal port operations in most of Brazil's major ports, including Santos, Paranagua, Salvador, Manaus, Santarem, Santana, and Itacoatiara.
Customs have informed agents and other port industry stakeholders that they will be stopping two days a week, while the remaining days "they will work at a minimum level, therefore there are delays expected in the port operations until this matter be solved".
He said that union leaders believe the engagement of Customs officers in Santos is strategic to the success of the movement, since more than 50% of Brazilian GDP is within the port's hinterland concentrates, and it is the gateway to the states of Sao Paulo, Minas Gerais, Goias, Mato Grosso and Mato Grosso do Sul.
The port of Rio de Janeiro was the most important exception, he said. "No strike affected the port in view of an agreement, due to the Rio+20 UN event between 13-22 June, in order to avoid issues to the countries participating in this event. Nevertheless Customs will start strikes as soon as the event is finished."
He said that declarations from Customs' leaders had declared that the strike will affect the whole country.
"The solution is actually in government hands; if none is found then they will radicalise their position and will carry out a full strike.
"Even though they are actually doing different kind of strikes in ports, this week will be critical. Depending on the answer from President Rousseff they will start the undefined strike paralysing the country during the necessary period until further agreement."
It looks as if it could be a summer of strikes. London Heathrow will be struggling to clear cargo as Swissport Cargo Services staff undertake two three-day strikes, from Wednesday to Saturday this week and from Wednesday 4 July until Saturday 7 July. Singapore and Korean Airlines are expected to be hardest hit by the action.
Some 80% of Korea's unionised truckers began an indefinite strike this morning (June 25). Last week saw handlers strike at Milan Linate and Malpensa airports, and lorry drivers block access to oil refineries in Argentina. Meanwhile, dockers in Costa Rica's ports of Limon and Moin went back to work last week after beginning strike action on June 12.
In an unlikely move, Air India pilots have gone one step further than most striking transport staff, beginning a hunger strike in a bid to get sacked pilots re-instated, following a row with the government over 787 training.