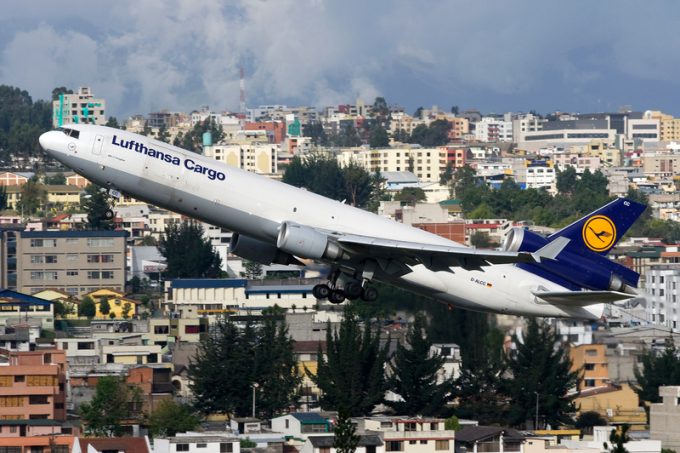 Covid-19 has accelerated digital transformation and driven airlines to seek greater efficiencies via online booking, but forwarders must trust the process, said one company this week.
Lufthansa Cargo is the latest to launch a new eBooking portal, creating a platform with "three easy steps".
"All that is now required to make a booking is to define the shipment, choose the product and confirm the route," it said, adding that the system offered suitable suggestions.
"The booking system then calculates a price that can be booked directly. Changes can also be made afterwards with just a few clicks."
The new portal incorporates a carbon calculator for customers to check emissions and choose to offset them.
"Most of our customers already book online," said Dorothea von Boxberg, Lufthansa Cargo chief commercial officer. "With the new eBooking we are improving the usability for our customers. Access to our capacity with bookable prices is now even easier for customers 24/7.
"Our sales department will continue to focus on the individual needs of our customers," she added.
There have been increasing numbers of announcements about airlines offering booking online, both on their own platforms and through shared ones. Last month new booking platform CargoAi launched, taking on existing portals such as WebCargo and cargo.one.
CargoAi CEO Matt Petot said platforms benefited airlines and their customers – especially at the moment.
"We've seen an acceleration of ebooking needs, and even investment from the airline industry since Covid, as it brings more cost savings though big efficiency gains.
"Without it, airline customer services are swamped with requests for rates and available flights, as schedules are changing much more than before."
He added that the sites benefited one another – but urged forwarders to trust the online booking process.
"I feel the rise of airline booking platforms are beneficial to each other, as we are still working towards the same goal: to convince forwarders about the efficiency benefit of booking online.
"It is very important that forwarders understand that the rate they find on those ebooking portals are the same as the ones they can get if they call or send an email to the airline offices."