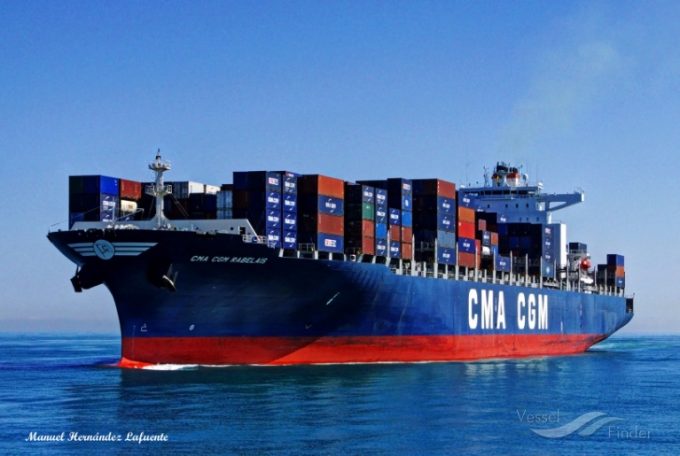 A cargo fire, which broke out on the 6,552 teu CMA CGM-chartered vessel Rabelais on Wednesday, is now under control. An injured crew member is not in any danger, confirmed the box ship's owner.
The Loadstar understands that the crew member was injured during the firefighting operations, when he slipped and fell, breaking some ribs.
The vessel was en route to Nhava Sheva, India, after departing Singapore and was navigating the Malacca Straits, some 100km north-west of Port Klang, when the fire was discovered at about noon, local time.
A spokesperson for vessel owner Danaos Corp, said the master had "immediately implemented firefighting protocols" and emphasised: "The fire is still burning, but it is under control."
There was no explosion, as originally reported, and there is no news at this time of the cargo involved or the damage to the vessel and surrounding containers.
The spokesperson said the CMA CGM Rabelais would head for Port Klang to allow the injured crewman to receive medical attention. A firefighting tug is accompanying the vessel.
No pollution from the incident has been reported.