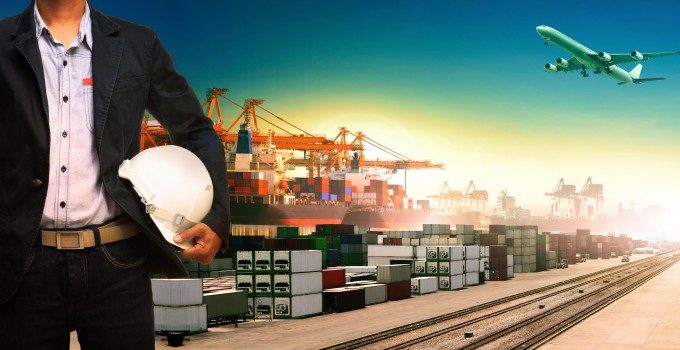 Bigger and bigger ships operating at slower and slower speeds across the tradelanes of the world are testament to the single-minded desire of ocean carriers to continually reduce their unit costs below those of their competitors.
However, the size of these giant containerships has reached a limit, in terms of the capacity of ports which can service them, and given that the vessels are unable to go much slower without possibly inflicting long-term damage to their engines, ocean carriers are going back to basics to get operating costs down.
As a result, schedule optimisation is constantly tweaked and the mega-alliances will help improve the cost base. But the biggest single voyage cost element will always be bunker fuel.
Even with super-slow-steaming, a 13,000teu ship can burn over 125 tonnes a day of IFO380, which is currently on offer on Rotterdam markets at about $585 per tonne.
So, for a new 13,000teu workhorse on an Asia–Europe round trip, the cost of fuel is staggering. Multiply that figure by the number of ships a carrier deploys on an Asia–Europe service and the amount is mind-boggling.
While big ship leader Maersk Line has managed to reduce the cost of fuel to 21% of its per 40ft cost base – but still racked up a $5.2bn fuel bill for almost 600 owned and chartered ships – for many other carriers, without the Danish line's economy of scale advantage, the percentage spent on fuel is much higher.
And there are indications that the temporarily stable cost of oil is ready to head north again – and the market would spike if there were an escalation of warfare anywhere in the world that could impact supply.
Then there are the tougher new January 1, 2015 ECA-zone regulations that reduce the permitted sulphur content in bunker fuel from 1% to 0.1%. This will force operators transiting the sectors to switch to marine gas oil (MGO), which currently trades at around $895 per tonne (having gained $45 in the past month on tight supplies).
United Arab Shipping Company's (UASC) order of seven 18,000teu "LNG-ready" containerships is the first move by a major carrier to recognise a logical economy-driven step towards the low-emission fuel – LNG is currently 20% cheaper than heavy fuel oil and 50% less than MGO.
The stumbling block to deepsea carriers specifying LNG retro-fitting in their newbuild orders has been concerns over the lack of necessary bunkering infrastructure. However, in a recent survey of 22 major ports by Lloyd's Register (LR), there were encouraging signs that the demand for LNG is beginning to be addressed.
One key finding was that 59% of those ports now have specific plans for LNG bunkering infrastructure, with 76% of the respondents believing that LNG bunkering operations will commence at their port within five years.
On the basis of this, LR estimates that by 2020, all key European ports will be able to support deepsea bunkering operations for LNG, in recognition that by the same year approximately 13% of bunkers supplied will be for the gas.
LR's conclusion is that the survey indicates "social concerns about LNG as a future fuel are falling". Its senior market analyst, Latifat Ajala, said: "Global ports are gearing up for a gas-fuelled future for shipping…traditional bunkering ports will need to be able to offer gas just as they offer the choice of fuel oil or distillates today."
Luis Benito, LR's global marketing manager added: "Ports want to be gas-capable – and they are planning for a gas-fuelled future."
LR's report is required reading for ocean carriers struggling to find the next cost reduction options to improve their bottom line.