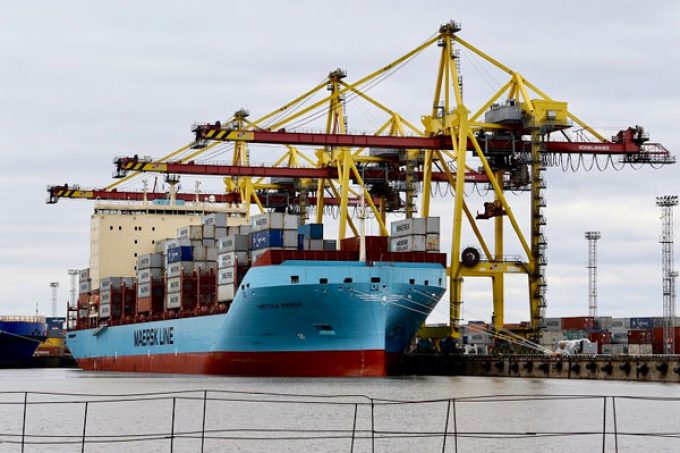 Ocean carriers could be losing up to $350m on turnover every week, due to the coronavirus crisis.
The 2M alliance partners, Maersk and MSC,  today confirmed two further void sailings from North Europe to Asia – a knock-on effect of a raft of headhaul blankings which have threatened to stymie the supply chain for European exporters.
The 2M officially withdrew its AE2/Swan eastbound loop, with the Marseille Maersk vessel advertised to start loading in Felixstowe on 17 February, and the AE6/Lion stemmed to commence loading in Antwerp on 26 February.
And in a further development, The Loadstar has learned of part-loaded ships being held in Europe rather than sailing east to join the backlog of vessels awaiting a demand pick-up in China after the extended lunar holiday, again due to the coronavirus outbreak.
Maersk's customer advisory said it would endeavour to "minimise the impact on your business" by arranging "alternative coverage solutions within our network". This would be advised as soon as possible, added the carrier.
A source at Felixstowe told The Loadstar liner schedules were in "total disarray", because of the problems in China.
"Every day we are deleting vessels from our forward schedules," she said. "We could be in for a very lean period here if things don't get going again soon."
Meanwhile, maritime analyst Sea-Intelligence said the "rapid mass cancellation of additional sailings" from China was likely to cause capacity shortages for backhaul shippers three to six weeks into the future, depending on geography.
It recommended export shippers to Asia to "prepare not only contingency plans for potential capacity issues, but also for significant price spikes".
The analyst sees a parallel to the situation in April 2017, when there was a substantial realignment of the shipping line alliances, leading to a sharp reduction in effective capacity available to backhaul shippers. Spot rates for 40ft boxes from Rotterdam to Shanghai leaped from around $500 to $2,000 in some instances as European exporters scrambled to secure space.
Moreover, The Loadstar heard from a number of large-volume shippers who complained bitterly that carriers were "holding them to ransom", with rate hike demands, despite contract rates.
As of last Friday, Sea-Intelligence reports, ocean carriers had blanked an additional 32 headhaul sailings, directly related to the disruption in demand from the coronavirus outbreak, consisting of 21 void sailings on the transpacific and 10 pulled voyages from Asia to Europe.
On the transpacific, this amounts to 198,500 teu of capacity taken out, on top of the 61 sailings blanked to mitigate the impact of the anticipated soft demand after the Chinese new year holiday. For Asia to Europe, the additional capacity withdrawn equates to 151,500 teu, according to Sea-Intelligence data, bringing the number of void sailings to 54.
Sea-Intelligence estimates that the export demand shortfall from China is running at some 300-350,000 teu a week.
In terms of lost revenue to the liners, Sea-Intelligence calculates that this could be running at an alarming $300-$350m a week – assuming an average rate of $1,000 per lost teu.