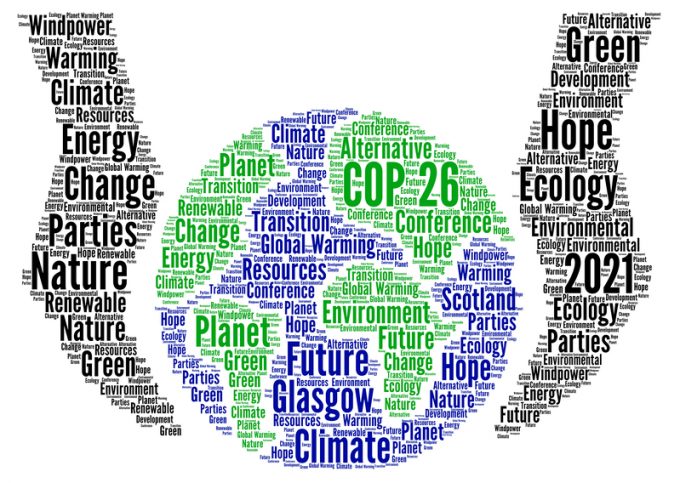 The Loadstar's coverage of COP26 is sponsored by Evergreen Line: leading the development of a sustainable global container transportation system
The UK, along with the Marshall Islands, the US and Denmark will push for rapid decarbonisation of the maritime industry, having agreed to drive the International Maritime Organization (IMO) to set a zero-carbon target by 2050.
Less than 24-hours after IMO secretary general Kitack Lim had told The Loadstar a successful COP26 would see the speeding up of maritime decarbonisation, Danish prime minister Mette Frederiksen announced the agreement between the nations at  COP26 press conference.
She was flanked by the Marshall Islands minister Bruce Bilimon, US special presidential envoy for climate John Kerry and Henriette Hallberg Thygesen, EVP and CEO fleet and strategic brands at AP Møller-Maersk.
She said: "The UN secretary general has called for higher global ambitions and today we proudly respond to this call. Together, the UK, Marshall Islands, the US, Denmark and many other countries have signed a new declaration for zero-emission shipping."
Ms Frederiksen then urged the IMO to set ambitious targets to achieve zero emissions by 2050.
Mr Kerry emphasised that this declaration was to reach zero carbon emissions, rather than net zero, which allows for some carbon accounting, such as emissions trading.
The Loadstar asked Ms Thygesen if the declaration and proposed shift to zero-carbon emissions by 2050 effectively meant Maersk had made a correct move by not transitioning to LNG.
While she said she did not want to discuss choices made by competitors, pressed on LNG and whether the IMO should drop the fuel as a viable alternative, Ms Thygesen responded with a simple "yes".
However, a member of the IMO secretariat at COP26 said the regulatory body was more sanguine about LNG as a transitional fuel, pointing out that the interim targets remained the same and, with other technologies that improved vessel efficiency, LNG-powered vessels would meet current IMO targets.
It is a point that may well see companies that have opted for LNG as an interim solution can take solace from, essentially as there are no zero-carbon fuels available for the deepsea vessels that currently emit the lion's share of carbon, 86% according to the IMO's own calculations.
Mr Kerry alluded to it when he said that the idea behind the declaration was to support major companies, including Amazon, Michelin and Ikea, that had made declarations to decarbonise their supply chains by 2040. And with the world's largest container shipping line also on board, it gave fuel producers an incentive to develop the necessary fuels.
"If shipping was a country, it would be the eighth-largest emitter in the world," said Mr Kerry, "so it clearly has to be part of the solution."
And today the First Movers Coalition will be announced at COP26. It will see companies announcing the purchasing of only green products, such as "green cement and sustainable aviation fuel."
Mr Kerry said: "At this launch what we have learned is that the way we can win here is with companies making decisions – and I want to commend Maersk which is one of the companies that joined us. Maersk making commitments regarding ships and decarbonisation is an example to the world. So, full decarbonisation of the international shipping sector is the goal, and we believe it is absolutely achievable."
Asked why aviation had been omitted from the declaration, Mr Kerry said the aviation industry was on a "different track", and that it was developing sustainable aviation fuels that would decarbonise the industry.
Ms Frederiksen said: "Establishing the capacity to produce green fuels is extremely important. I believe we will find the necessary solutions. At the same time, if we are not willing to put these very ambitious goals on the table, then I don't think we will be able to find the answers."
He added that the ambition would drive innovation.
To find out more about Evergreen Line's sustainability strategy, please click here.