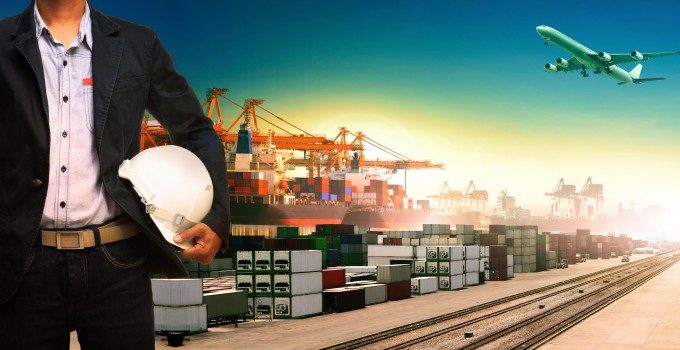 Container spot rates between China and Europe recovered from near all-time lows this week, spurred by the latest general rate increase (GRI) set for December 1 and a reduction in sailing capacity.
The European components of the Shanghai Containerized Freight Index (SCFI) recorded a $259 jump for the North Europe headhaul leg to $554 per teu, while for Mediterranean ports the hike was even higher at $311 to $626 per teu.
However, analysts do not expect the GRI gains to stick for long, due to sluggish demand and structural overcapacity on the route, while London-based container derivatives broker FIS suggeststhere are "early indications that some rate extensions post the GRI have been offered in the market".
Maersk Line was the latest carrier this week to announce an Asia-Europe westbound GRI for Tuesday, at $1,000 per teu.
The cargo situation on the trade has become so dire since China's Golden Week holiday that one of Maersk Line's Triple-E flagships, the 18,300 teu Morten Maersk, has been anchored in the East China Sea off Shanghai since mid-October, and the overall container capacity in lay-up has hit a five-year high.
According to Alphaliner, total idled capacity stood at 1.24m teu on November 16, 280,000 teu short of the all-time high of 1.52m recorded in 2009's height of the financial crisis.
The liner data company reported 40 larger ships of 7,900-18,300 teu with a total capacity of 434,000 teu in lay-up – most have been idled as a result of carriers' blanked sailing programmes and temporary service suspensions.
These vessels are in so-called "hot lay-up" – anchored but still crewed and with systems operational. But until cargo demand recovers the ships could be out of action for two to five months, depending on the number of rotations that are skipped, said Alphaliner.
"With Asia-Europe demand expected to remain weak, while the transpacific routes enter their traditional slack period, the number of idle ships is expected to increase in the coming weeks," it said.
Although there are significant operating cost savings by consigning ships to lay-up, such as bunker, canal and port expenses, operators still need to pay crew, keep up maintenance and insurance premiums without any revenue.
However, Drewry concluded earlier this week that carriers had "waited too long too long to employ the idle fleet tactic" and that in order to restore supply-demand balance another 1m teu of capacity might need to be mothballed.
And said Alphaliner said the outlook for the container charter market also "remains bleak". "Demand for larger vessels, especially post-Panamaxes, has vanished and shows no sign of picking up in the short term," it said.
it added that containership charter hire rates "continue to hover at rock bottom levels" with "fundamentals getting worse by the day".
It noted that the market looks "almost upside down" with 1,000-2,000 teu ships now commanding substantially higher rates than 4,000-7,000 teu ships, due to the lack of new smaller ships delivered in the past few years.