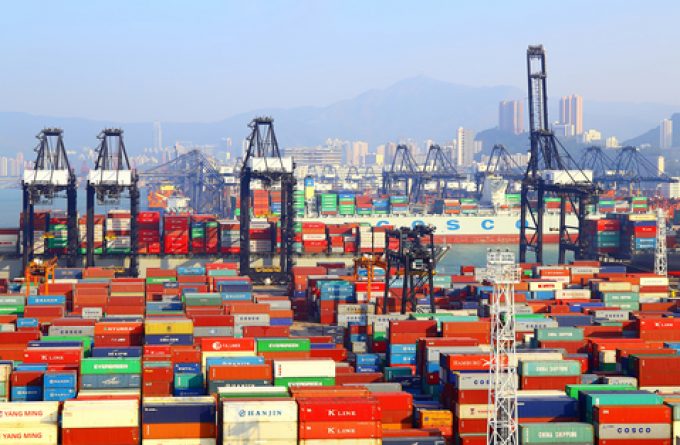 Hong Kong's competition regulators have warned the port's container terminal operators that the new alliance unveiled yesterday will be subject to an investigation.
The Loadstar reported yesterday that Hong Kong's shippers had reacted with alarm to the announcement that four of the port's five box terminal operators – Cosco Shipping Ports, Asia Container Terminals, Hongkong International Terminals and Modern Terminals – had come together to create the Hong Kong Seaport Joint Operating Alliance Agreement (HKSPA).
Together they will jointly operate 23 berths across eight terminals in Hong Kong's Kawi Tsing area and account for some 95% of the port's capacity.
The only remaining operation outside the alliance is a single berth operated by DP World.
However, Hong Kong's Competition Commission has indicated the alliance may have breached the territory's anti-competition regulations.
"In particular, the commission is investigating whether the agreement may constitute a contravention of the First Conduct Rule of the Competition Ordinance by preventing, restricting or distorting competition in Hong Kong," it said. "The commission is carrying out this investigation as a matter of priority."
But it added: "The opening of a formal investigation does not prejudge its outcome."
A spokesperson for the alliance told The Loadstar its aim was bring greater efficiency to the port and thus reduce charges to shippers and carriers, bringing them more into line with regional competitors in China and Singapore.
"Charges of Hong Kong terminals currently are higher than China and Singapore which reduce its competitiveness. The formation of the alliance is to enhance competitiveness of Hong Kong, thus not likely to further increase the charges," the spokesperson added.
And while the scale of Hong Kong's terminal charges were not disputed by the Hong Kong Shippers' Council, it did warn there was "no mechanism to monitor, not to mention regulate, competition behaviours of the members of the alliance".