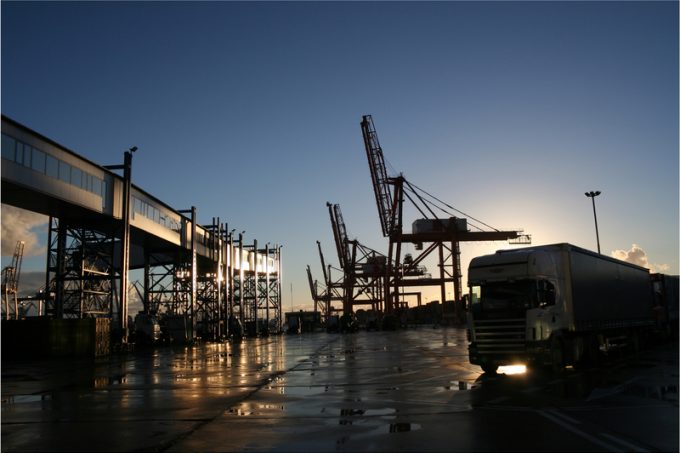 There comes a point in every peak season when western importers, especially retailers desperate to get their goods onto the shelves to catch the Christmas shopping frenzy, have to ask themselves: "When, exactly, is the last boat from China?"
Let's work backwards. To make it for Christmas, goods need to be at point of sale by mid-December at the latest. A container supply chain would commonly require around a week for a box to be moved from arrival port to an inland distribution centre where it is unstuffed and the goods forwarded. Given the four-to-five week sailing time from Asia to North Europe, the last boat from China is effectively the end of October.
Easy, right?
For importers in Europe and the UK, that final sailing is approaching with alarming speed; in the UK, continuing problems with port congestion have melded with worsening haulage capacity issues to create a sort of super-strength peak season alloy, upon which the most carefully designed supply chain could shatter.
While there is a rush to load cargo at Asian export ports for the month-long sailing to North European destinations, continuing hinterland supply chains issues mean the optimal sailing date from Asia has been pushed forward this year – although many companies will have failed to spot this.
Common wisdom has it that China's Golden Week holiday is the effective cut-off – when the entire country goes on holiday from 1 to 7 October.
Although the factories re-open afterwards and there are still three weeks until the nominal end-of-October cut-off point, Golden Week appears to mark the end of the peak season, and carriers have already announced a slew of blank sailings to follow it as demand for container transport is expected to fall dramatically.
Thus, if you are hoping to load cargo after 7 October for goods to arrive in time for Christmas, you are hoping probably in vain.
But wait. There is also the mid-autumn holiday, shortly before Golden Week. This year it takes 22-24 September, (yep, tomorrow and over the weekend) – which will prove a further hiatus for supply chains.
And that is because of what is happening at the receiving end. The driver shortage crisis, years in the making, is now really hitting home – even the largest shippers which operate their own haulage fleets are reporting capacity issues, so it is unsurprising that the much-maligned container haulage sector is having even greater problems.
Compared with the stable pay, guaranteed holidays and pension payments that come with driving for a supermarket or the likes of DHL and Wincanton, with predictable routes, a sub-contracted container haulier moving – or more often stuck in a queue of trucks – between ports and inland depots, pretty much has the worst of it: low pay; traffic jams; and angry customers.
Is it any wonder resources are thinning?