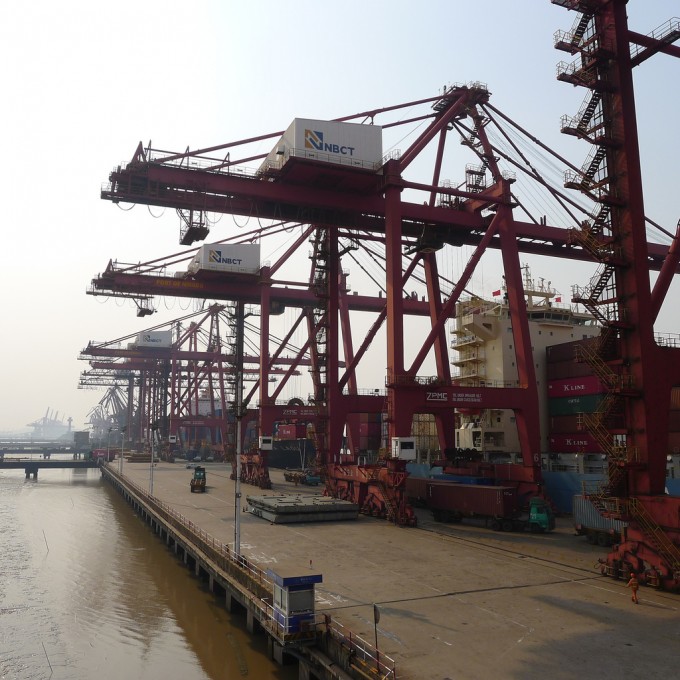 Mumbai-based online freight marketplace Cogoport has launched inbound container bookings, following "huge demand" for Chinese imports.
The platform previously offered only export bookings, providing 25,000 Indian shippers with worldwide rates from 40 shipping lines, 40 NVOCCs and 300 freight forwarders.
"Cogoport has now added a wide selection of services for Asian routes into India, beginning with ports from China and to be followed by others across the Asia region," the company said.
Purnendu Shekhar, Cogoport's founder and chief executive, said there had been huge demand for inbound shipment services from China.
"China is India's largest trading partner," he told The Loadstar. "The increase in volume of Chinese imports into India is a general industry trend and, given the US-China trade war, we could see a further increase in imports.
"But China alone isn't the only important Asian trading partner for India – hence why we are adding services from many other markets in the region, including Malaysia, Singapore, Indonesia and Thailand. Other standout markets for Indian trade growth include the Middle East and Europe," he added.
Mr Shekhar, a career freight forwarder, founded Cogoport in 2016 with the aim of bringing greater transparency to India's ocean freight booking market. He claims it is "complex and inefficient, with multiple players adding layers of opacity, leading to significant cost to the buyer and sub-optimal capacity utilisation for suppliers".
The Cogoport marketplace uses algorithms to digest millions of prices, transit times and vessel details to provide shippers with the best freight rates, he said.
Customers are primarily SME shippers, and Cogoport says it saves them 10-15% on their logistics costs and around 40 man-hours per booking for export shipments.
According to Mr Shekhar, the general industry trend is for a larger percentage of bookings to be made through freight forwarders, because shipping lines can be selective about their price and service levels, and often deal differently with shippers. With Cogoport, however, more shippers are booking direct with carriers.
"On the Cogoport platform, roughly 40-45% of bookings are still routed to freight forwarders, with the remainder going direct to shipping lines," he noted.
The biggest factors influencing a shipper's buying decision when booking freight online are trust, convenience and value, Mr Shekhar added.
"Traditionally, shippers have relied on freight forwarders for their bookings but had to call multiple forwarders for the best available option for them on a shipment-by-shipment basis. Cogoport removes that duplicity of effort, saving shippers' time and resources, while also delivering transparent pricing for clients that have not been significant adopters of technology until now."
Cogoport has raised US$7m to date, according to Crunchbase, joining a host of well-funded start-ups – particularly in the road freight –sector – which are looking to modernise India's highly fragmented logistics sector.
In ocean freight, Mr Shekhar noted how new digital tools were starting to make a practical impact on the industry, with shippers increasingly aware of the opportunities they provide.
"Customers' behaviour is beginning to change, but the fragmented nature of the industry, with multiple stakeholders involved, means this will take time to fully embrace," he said.
Cogoport has 12 offices across India and the Netherlands, employs 450 people, and is growing on average by 25% per month, the firm says.