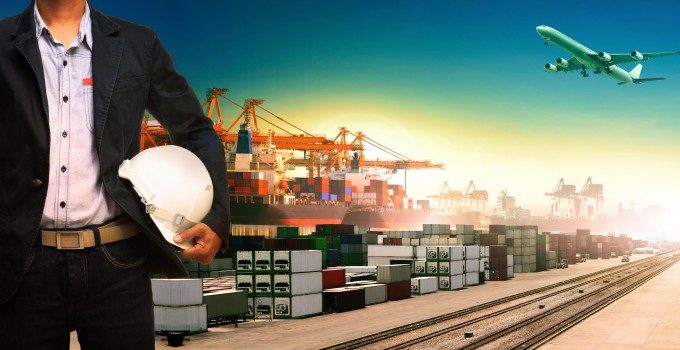 CMA CGM has confirmed it is in "exclusive" talks with Neptune Orient Lines' (NOL) largest shareholder, Temask, for the purchase of its APL container liner business.
Meanwhile, the French carrier's net profit in the third quarter fell to $51m – some 75% less than in the same period of 2014. This means CMA CGM joins Maersk Line and Hapag-Lloyd, among other top-tier global carriers, in posting sharply lower Q3 returns.
"Freight rates were especially weak on certain lines, including Asia-Europe," reported CMA CGM, which said it had adjusted capacity to compensate for the downturn.
During the period, CMA CGM carried 3.4% more containers than in the third quarter of 2014, at 3.3m teu, but revenue fell 9%, to $4bn, reflecting the decline in global freight rates.
However, the bottom line of the French carrier was eased significantly by a 10.7% reduction in costs, largely attributable to a quarter-on-quarter decline in bunker prices.
In the first nine months of 2015,  CMA CGM transported 9.7m teu, 6.5% more than in the same period of 2014, but turnover fell 3.3% to $12.1bn, as its average freight rate dropped 9.2% to $1,247 per teu.
Group net profit for the nine months reached $613m, versus the $392m earned in the same period the year before.
During the first three quarters, the average cost of bunker fuel burned by CMA CGM and its subsidiaries fell by 40% to $355 per tonne, despite the mandatory requirement from the beginning of the year to use more expensive low-sulphur fuel in the extended emission control areas (ECAs) of Northern Europe and the US.
CMA CGM said it had managed to stay in the black during the third quarter because of its "global footprint, commercial dynamism, constant ability to adapt and strict operating discipline".
But it cautioned that container shipping was "facing lower-than-expected volume growth, putting pressure on freight rates for many lines in the short-term". Freight rates were expected to "remain weak" in the fourth quarter, but "the market should rebalance during 2016".
During Q3 CMA CGM took delivery of two 18,000 teu ultra-large container vessels (ULCVs), bringing the number of its ships of this size to five, with a sixth scheduled to join the fleet by the end of the year. On a quarter-on-quarter basis, CMA CGM's fleet capacity grew by 14.8% to 1.88m teu, which incuded the acquisition of intra-European operator OPDR, which was consolidated into the group on 1 July this year.
Meanwhile, NOL said it had granted CMA CGM "exclusivity" until 7 December to complete the customary due diligence with respect to a potential acquisition following its "pre-conditional voluntary general offer".
This suggests that the other known suitor, Maersk Line, has either pulled back from a move to acquire NOL or its initial offer was below that of CMA CGM.
According to Alphaliner, NOL's APL container unit has a 2.6% share of the global container market, which would add to the 8.8% controlled by CMA CGM, and the acquisition would consolidate the French carrier's number-three global ranking, behind Maersk (14.7%) and MSC (13.4%).
If, as expected, a merger of CSCL and Cosco takes place next year, the combined market share of the new Chinese entity would be 7.7%, making it the fourth-largest carrier.