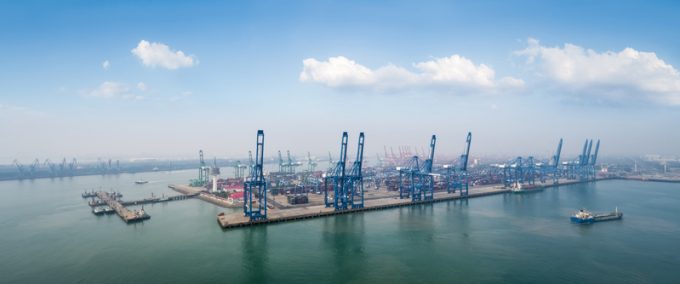 The massive backlog of reefer containers at Chinese gateway ports has begun to clear, according to carriers and ports in the region.
French carrier CMA CGM today announced it was cancelling its port congestion surcharge on reefer shipments to the Chinese ports of Shanghai and Ningbo.
It explained: "The reefer plug utilisation has improved in the ports of Shanghai and Ningbo. Consequently, almost all reefers diverted to other ports are in the process of being loaded back to their final destination.
"In light of these developments, CMA CGM we will cancel the PCS (port congestion surcharge) for the reefer exports to Shanghai and Ningbo as from 16 March (B/L date)."
Other carriers have confirmed that the reefer congestion issue has begun to ease, as increasing numbers of truckers have returned to work in China and the build-up of imported perishable goods has begun to be cleared.
And, according to freight rate marketplace Freightos, trucking operations in China have nearly returned to full capacity.
"Travel within most provinces is back to normal, and interprovince trucking is now operating at about 80% capacity, a big improvement over previous weeks. In short, recovery in China has definitely begun," it said.
According to the China Ports & Harbours Association, last week there were around 18,000 imported reefer containers in terminal yards at Shanghai and Tianjin, which was down from the high of 27,000 units recorded in mid-February, before China's truckers had returned to work.
In addition, Reuters yesterday reported that a further 7,000 reefer plugs had been made available in Shanghai and Tianjin, raising storage capacity at Chinese gateway ports by 40%.
However, the report also warned that, with significant numbers of reefers still to be delivered to Chinese importers, European and North American food exporters to China would still have to manage considerable equipment imbalances.