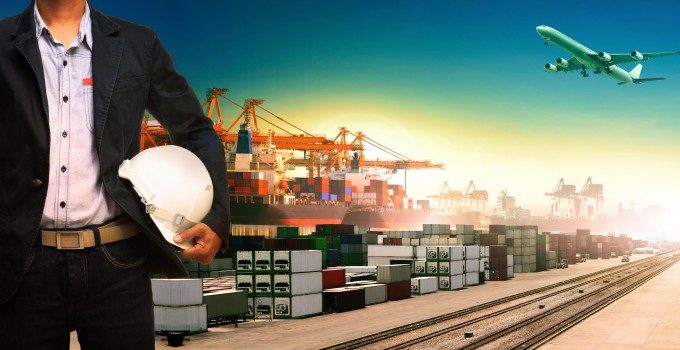 The Court of Beirut has upheld an appeal by CMA CGM chief Jacques Saadé against the decision taken earlier this month to freeze his company's assets in Lebanon, following a successful appeal in a Syrian court by Mr Saadé 's younger brother, Johnny Saadé.
The decision brings to a close another chapter in the ongoing dispute between the two that has lasted for nearly two decades, and has centred on control of the world's third-largest container shipping line.
In November, a Damascus court of appeal found in favour of Johnny Saadé, awarding him €600m in damages, which was followed by a decision from the Executive Board in Beirut to "freeze the assets" – a so-called "conservatory seizure" – of Jacques Saadé's Lebanese company Merit, which barred Mr Saadé from using it for any business purpose.
Merit owns a series of concerns in the country on behalf of Jacques Saadé, including the building which houses CMA CGM's Lebanese headquarters, while a 2004 agreement between Syria and Lebanon ruled that any definitive judgement taken by one country could be applied in the other – it was on the basis of that the executive board in Beirut made applied the conservatory seizure in early December.
In response CMA CGM said it would appeal; firstly for the suspension of the conservatory seizure, and secondly for its cancellation.
And yesterday the Marseilles-headquartered company announced that the Court of Beirut had decided to suspend the execution of the judgment of the Court of Appeal of Damascus "in the litigation initiated by Mr Johnny Saadé and Mistral Company, giving reason to MERIT, CMA CGM and its shareholders".
A spokesperson for the line confirmed that while the court decision suspended the seizure, it did not actually cancel it, and the company was continuing to press for this to take place, given that previous courts in Lebanon had found in favour of CMA CGM.
A statement from the line said: "With this decision, the Lebanese justice recalled the need to respect the rules of the international public order and reaffirmed the primacy of the decision of the Lebanese Court of Cessation rendered on 19 October 2011, which dismissed definitively all the claims brought by Mr Johnny Saadé and Mistral.
"French justice had already recognized the primacy of the Lebanese decision.
"Moreover, CMA CGM raises the question about the celerity of the proceedings before the Syrian Supreme Court which confirmed the decision of the Court of Appeal of Damascus in only five days," it said.
Nonetheless, it is unlikely to be the final act in an extended saga, and a spokesman for Johnny Saadé told The Loadstar last week that it was beginning the same process in other jurisdictions.
"The other countries to follow cannot be disclosed at this stage for evident reasons, but naturally we have already started the seizure process in key countries."