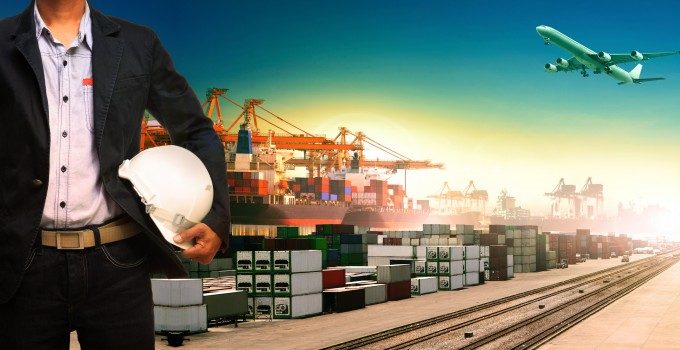 CMA CGM has completed the sale of 90% of the APL terminal Global Gateway South, located in the Los Angeles-Long Beach port complex, to an infrastructure investment consortium.
Whether the deal will propel much-needed consolidation in the diversified terminal environment of the US's largest container gateway remains to be seen however.
The deal closed at $875m, the 90% equity stake bought by infrastructure investment funds EQT Infrastructure III and P5 Infrastructure, led by managers who know the port business pretty well.
P5 is led by Sean Pierce, former CEO of expanding Turkish port operator Yilport, who will act as chief executive of the terminal; while former APL president Kenneth Glenn will sit on the Global Gateway South board.
The facility has an operating lease with the port authority of Los Angeles that runs until 2043 and, according to EQT, has an annual EBITDA of $63m. But it would appear that a key factor in the deal was a long-term commitment by the French line to continue using the terminal.
"The value creation potential lies in revenue enhancement through a long-term contract with CMA CGM, operational efficiencies from moving from a cost-centre approach and mentality and partnership with an experienced management team," an EQT statement said.
The terminal was built by APL when it was part of Singapore's NOL Group, to run as a cost centre rather than a for-profit operation; now set to change under the new management.
"Having been operated as a non-core asset historically, there is significant opportunity to improve operating efficiency at the terminal through capex investment and process improvements, particularly as volumes scale up," added EQT. "There is also an opportunity for future expansion of yard and berth under a future buyer."
CMA CGM will retain a 10% equity and will receive a cash consideration of $820m. It said the deal "enables CMA CGM to strengthen its financial structure in line with the plan communicated at the time of NOL's acquisition in June 2016".
It also confirmed it would remain a "major user" of the facility, but the deal could complicate relationships with its Ocean Alliance partners, Cosco, OOCL and Evergreen, over the selection of southern California terminals in joint transpacific services.
Not only do Cosco and Evegreen currently use the Pacific Container Terminal in Long Beach, which was the main LA-Long Beach hub for the erstwhile CKYH-E alliance, but OOCL only this year began operating its $2bn Middle Harbour terminal, also in Long Beach.
According to OOCL's current sailing schedule, just two – the Pacific Central China and Pacific Vietnam China – of the seven transpacific strings operated by the Ocean Alliance call at its new Long Beach Container Terminal.
Two services call at PCT and the remaining three at Los Angeles; a split which is likely to place considerable pressure on the return on invested capital (ROIC) metric many operators use in judging a terminal's financial success.