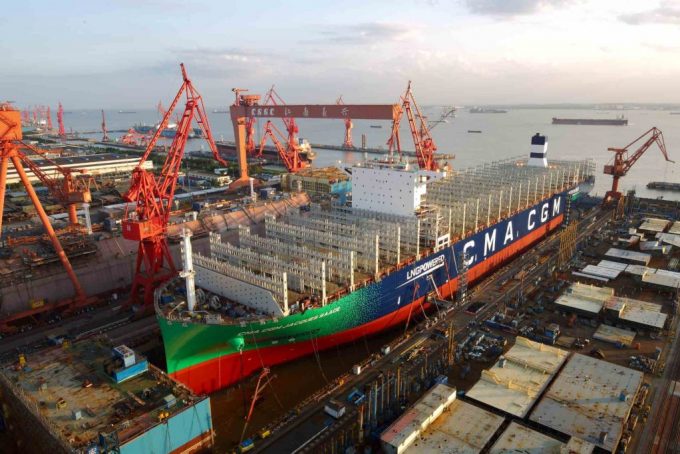 Analysis by green pressure group Transport & Environment (T&E) claims that the decreasing demand for gas in Europe and elsewhere has led the oil and gas industry to seek new markets, pushing shipowners to order LNG vessels.
A combination of high-cost e-fuels and EU policy on marine fuels is driving the maritime sector towards LNG vessels and T&E believes a quarter of ships operating in EU waters could be using LNG by 2030.
Being comparatively cheap, LNG will benefit from 2025 onwards when a significant number of fuel oil-powered vessels will become non-compliant, so T&E has assumed, in its analysis, that new vessel orders will use the more readily available gas fossil fuel,
"Alternative fuels such as green hydrogen, bio-fuels and e-fuels will be comparatively expensive," Delphine Gozillon, sustainable shipping officer at T&E, explained to The Loadstar. Though T&E has not analysed the impact of land-based demand on the price of LNG in the future.
However, Ms Gozillon also pointed out that, with relatively light touch regulations within the EU, the door is open for vessel operators to continue using highly potent greenhouse gases, such as LNG, beyond 2040.
"The market needs regulatory support to develop alternative sources of energy," said Ms Gozillon, though she believes a carbon levy of around €400 ($455)/tonne would not be desirable.
Instead, she said, the environmental NGO preferred incentives such as bonuses from government for using green energy should be considered, using a "multipier" system that would reduce the cost of fuel. In this way, price increases are less likely to be passed down the supply chain to the consumer.
Ms Gozillon concluded: "The shipping industry is one of the world's biggest polluters and is heavily reliant on fossil fuels. The old narrative of gas as transitional fuel just doesn't hold. We cannot afford to shift from one fossil fuel to another. It will not get us to zero emissions by 2050 and, by putting more methane into the atmosphere, may even fry the planet faster."
According to T&E, low-pressure LNG engines are environmentally more polluting than fuel oil and will not help alleviate the climate crisis.
Members of the European Parliament and Council of Europe are discussing EU maritime fuel policy, FuelEU Maritime, and a final decision on policy is expected later in the year.