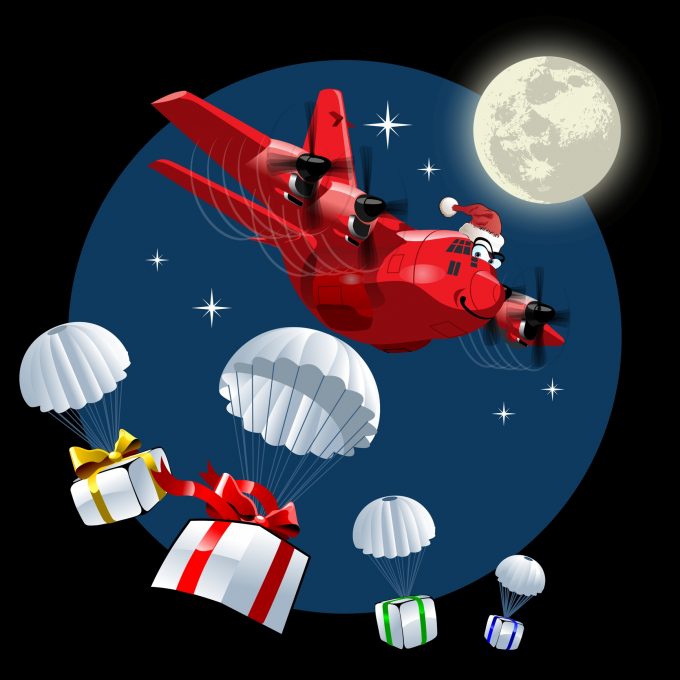 It feels good to end what has been a mostly miserable year for air freight demand on something of a high.
Drewry has released its November East-West air freight price index, showing a two-year high, at $3.35 per kg, a rise of 6% on October.
While it appears that rates have now fallen back slightly – it looks likely to be less than the normal November-to-December decline, which has been between 6% and 10% in previous years. In fact, carriers indicate it is more likely to be closer to the 1% decline seen in 2012.
And the flights are still full.
Qantas Freight reported this morning it had seen a spike in Christmas loads this week – Monday was its busiest night of the year, when it carried 344,470kgs, while Tuesday was also strong, with uplift of 344,062kg. Wednesday fell slightly to 289,485kg, said the airline.
A spokeswoman for the carrier added that there were "huge east coast volumes", between Melbourne and Sydney, and Sydney to Brisbane, while Tasmania also saw "quite heavy" services.
"Overall, there were huge volumes and volumetric freight over the last two weeks," she added.
Drewry figures showed some regional differences. While transatlantic westbound remained flat at $1 per kg, down 3% on last year, transpacific eastbound was up 9% on October, and 6% year-on-year, at $4.51.
Asia-Europe was up 3% year-on-year, to $3.53, while Europe-Asia, however, was down 15% year-on-year, to $1.71 – despite last year's lack of peak, when rates actually fell 0.6% between October and November.
And the list of carriers showing volume rises year-on-year for November is long.
Air China (+11%), China Southern (+12%), EVA (+9%), Turkish (+16%), United (+16%) were the stand out carriers – even Lufthansa was up 3%. Only a couple seem to be still struggling – LatAm was down 5%, but Delta had a shocker – down 7% year-on-year and down 12% from October.
So not every carrier has had a great season, but most at least have now had a chance to fill their cargo coffers before the lows of the new year.
Happy holidays everyone!